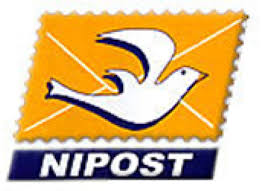 Emma Okonji
The Nigerian Postal Service (NIPOST) has restated its commitment in advancing the growth of Small and Medium Enterprises (SMEs) in the country through its robust e-Commerce delivery system, designed to boost the Nigerian economy.
The Postmaster General of NIPOST, Dr. Ismail Adedayo Adewusi, who restated the commitment during NIPOST's Special Day at the just concluded 2020 Lagos International Trade Fair, said NIPOST would continue to leverage technologies to diversify and enhance her services in the different areas of its operations, including the e-Commerce space.
The Postmaster General who was represented by the General Manager, NIPOST e-Commerce and Logistics, Mr. Olakunle Oladapo, commended the Lagos Chamber of Commerce and Industry (LCCI) for giving NIPOST the opportunity to create greater awareness among its teeming customers and stakeholders on the importance of postal service and how NIPOST has been repositioned to enhance customer service delivery.
He explained that NIPOST developed markets to move the economy forward in line with the best practice worldwide, adding that small businesses are taking advantage of NIPOST's competitive rates to deliver goods to customers, as its e-Commerce and e-Logistics ventures are taking the centre stage in business networking.
President of LCCI, Mrs. Toki Mabogunje, in her welcome address, stated that the aim of LCCI was to connect businesses and create value between manufacturers, customers, major sector companies and consumers by promoting their products and services at the annual Trade Fair.
Presenting a paper on, 'The Role and Involvement of NIPOST in Advancing the Growth of SMEs,' Oladapo, said: "Technology has revolutionised the way companies conduct business and the Nigerian Postal Service without exception, has stepped up to embrace its disruptive influence. NIPOST has further diversified and embedded its services in the seven Commercial Business Units (CBUs) to meet the ever demanding needs of our customers."
Speaking about the strategies for advancing SMEs, Oladapo said NIPOST developed an electronic platform as a marketplace with focus on Micro, Small and Medium Enterprises (MSMEs) in promoting local content initiative; Improved its last mile delivery system; Developed a processing system to integrate with online marketplaces for last mile and post office pick-up deliveries; Developed line haul services for e-Commerce companies, while currently working with the Universal Postal Union (UPU) to actualise the Operational Readiness for E-commerce (ORE) program to enhance e-Commerce business.
"Though NIPOST a new entrant in the technology savvy and dynamic industry, It is believed that with our wide global network, government support and committed workforce, the post will rise to the occasion to advance SMEs and MSMEs and as well position its Commercial Business Units among the major competitors in the industry in no distant time," Oladapo said.