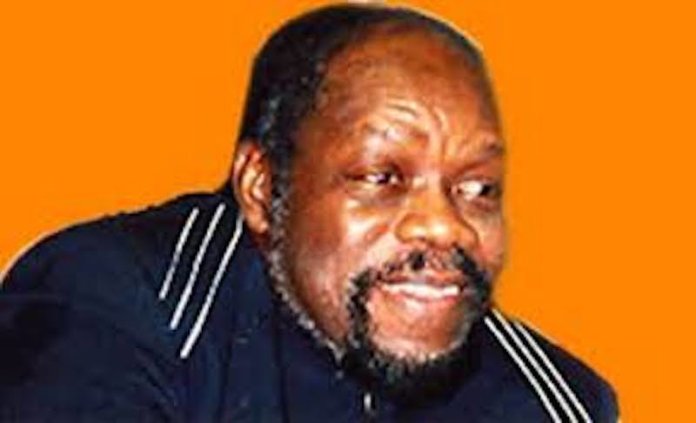 Very seldom does the family of a deceased person haggle over what was said or what was not said, except the said statement has to do with the will. This is not the case with the family of Dim Chukwuemeka Odumegwu-Ojukwu: the die is cast over what he said about the Civil War that ravaged the country in the late '60s and into 1970.
The narrative begins with Ojukwu's widow, Bianca Ojukwu, who allegedly stated that the Biafran hero had said some things to her about the Nigeria-Biafra War, and perhaps the knowledge of these whisperings allowed her to know who and who fits the mould for Ojukwu's party, the All Progressives Grand Alliance (APGA). Therefore, the reports claim, Bianco Ojukwu discredited Governor Willie Obiano, National Leader of the party, stating that the latter was not familiar with the ideals and purpose of the party, despite being its number one member. Thus, Obiano cannot—and should not—be named Ojukwu's successor.
Emeka Ojukwu Jr. (Ojukwu's son) responded to the alleged attack on Governor Obiano with a scathing rebuttal. According to him, Bianca Ojukwu has dishonoured the memory of the late man, misleading the public with fairy tales, and continuing to use his father's name for traction and political gain. He said that his late father was well aware of the power of words and had documented—in writing—everything he thought about everything.
On the subject of whether APGA is worthy of its current National Leader, Emeka Ojukwu stated that he has known and worked alongside Governor Obiano for several years now, and finds him (essentially) to be a more credible character than most. He stated that Governor Obiano has nothing but the utmost respect for the late legend, has no intention to separate his image and memory from APGA's continued existence, or that whatever was 'whispered' to Bianca Ojukwu should be taken as nothing other than her personal opinions.
There has been, at the moment, no response from the other side of the ring. Even more curiously, Governor Willie Obiano, who might be considered the centrepiece of the whole debacle, has not said much concerning it. Is there a fracture in the fabric of the Ojukwu clan?
On an adjacent note, Emeka Ojukwu Jr. has been rumoured to be prepping for the next gubernatorial elections, where he'll be the prime candidate.