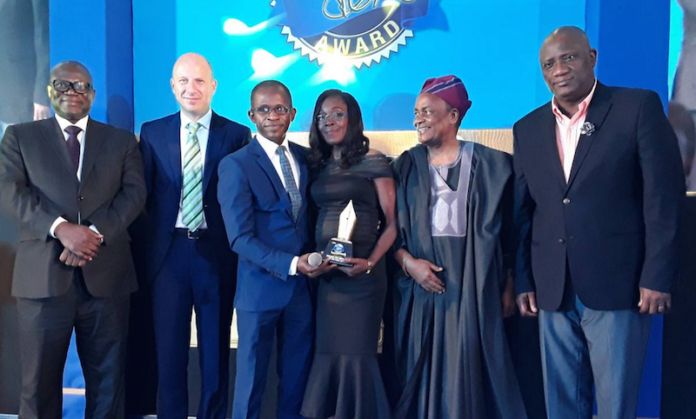 David-Chyddy Eleke
THISDAY reporter, Mr. Bayo Akinloye, shone on Saturday night as he was honoured at the 2020 Diamond Awards for Media Excellence (DAME), which held at Lagos Oriental Hotel.
It was the 29th edition of DAME and Akinloye clinched the Reporter of the Year award in the Agriculture Category sponsored by the News Agency of Nigeria (NAN).
Akinloye who is with THISDAY the Sunday Newspaper emerged the winner with his story, 'From Cocoa to Cannabis: Nigerian Farmers Seek Fortunes Inside Forbidden Farms.'
The special report detailed how Nigerian cocoa farmers are ditching cocoa for cannabis, the economic potential of the latter and the dwindling fortunes of the former. The story also highlighted the challenges both cocoa and cannabis farmers are facing, signposting what could be done to provide succour.
Saturday's award was a continuation of Akinloye's journalistic exploit as he won the PwC Media Excellence Award 2019's Best Reporter of the Year in the SME Category.
Akinloye had been honoured in the past both nationally and internationally. Some of his previous awards and honours included the Telecommunication Reporter of the Year and Political Reporter of the Year (at the Nigeria Media Merit Awards); and Africa's Business and Finance Reporter of the Year (at the African Media Initiative's Zimeo Awards in South Africa).
Well-known for his exclusive stories, Akinloye is an alumnus of the United States International Visitor Leadership Programme (IVLP) and a journalism fellow of the United Kingdom's Thomson Reuters Foundation. He was the only Nigerian journalist invited for the inaugural 'War Stories Peace Stories' conference in New York in 2018.