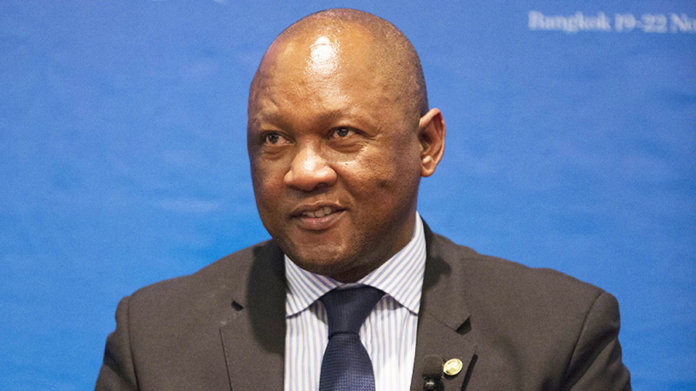 Emma Okonji
The former Executive Chairman of Dimension Data, Mr. Andile Ngcaba, has accused the company of practising corporate racism, and discriminatory remuneration packages, which he said, led to a short-change of his earnings for the period between 2004 and 2017 that he worked for the company.
Ngcaba established Dimension Data and Internet Solutions in Nigeria, West and East Africa. Dimension Data is an Information Technology Services Company that is based in Johannesburg, South Africa, with focus on services including IT consulting, technical and support services, and managed services, with footprints in Middle East and Africa, including Nigeria.
Ngcaba, now a top South African businessman, told THISDAY Newspapers that he was underpaid throughout the period he worked with the company, and never knew that the company was paying him less than his white counterparts.
Based on this gross discrimination he seeks to receive remuneration due to him for the duration of his time with Dimension Data, and to be paid for damages as well as defamation emanating from a statement made about him suggesting that he was greedy.
In response, Dimension Data, through its Managing Director, Mr. Olugbenga Olabiyi, told THISDAY that the company was shocked at the action of Ngcaba adding that the company rejected the allegations because it respected ethics and values.
"We are disappointed that we now find ourselves in a contractual dispute with Mr. Ngcaba. It is perplexing to us why he would allege racism as Dimension Data remains a committed and active corporate citizen; and will continue to work towards delivering on our part to transform South Africa's society and economy by creating opportunities for equal and broad-based access for all South Africans," Olabiyi further told THISDAY.
Ngcaba first took Dimension Data to a dispute resolution body in 2017, where he stated that during his tenure, the company excluded him from an incentive scheme that benefited other white staff who were reporting to him. Ngcaba claimed to have discovered during the 2016 Dimensions Data board meeting that he earned less than his white subordinates.
Ngcaba said he was given assurance that he would always be remunerated either equally or more than his colleagues. According to Ngcaba, this was not the case. He became aware of the shortfall after changes in the South African Companies Act required businesses of a certain size to disclose all director remuneration.
According to report, during that period, Dimension Data had been paying remuneration to the senior executives, who were white persons, in a manner which was different from and higher than that of Ngcaba.
He is therefore seeking R440 million in damages from the company in a case that has gripped corporate workers in South Africa and across the globe.
According to Ngcaba, "This is a principle, equal pay is part of human rights and is in our constitution. I will not take this lying down. Fairness, non-discrimination in the work place is what International Labour Organisation (ILO) is all about. We cannot live under apartheid in 2020."