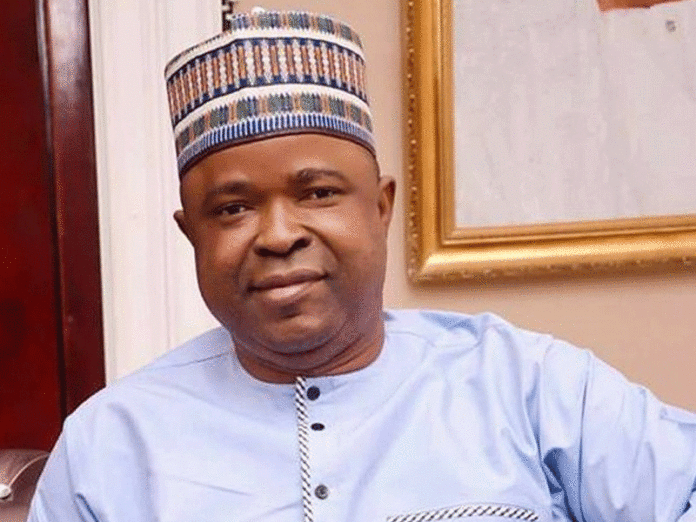 By Hammed Shittu
To the family of the Ojoku-born politician and Senator, who represented Kwara South at the 8th National Assembly, Rafiu Adebayo Ibrahim, it is yet another celebration in the annals of the life of this politician as he clocks 54.
As part of the celebration of his 54th birthday, a special prayer was recently organized for him in Ilorin, in compliance with the safety protocols of the COVID-19 pandemic. Various muslim clerics that attended the event prayed for good health and long life for the celebrant. They also lauded his politics without bitterness stance, as they said many people, irrespective of political affiliations, had benefited from his true representation at all the political offices he has occupied.
Also, some of his political associates eulogied the leadership style of the celebrant. They described him as a great philanthropist that used his wealth and political appointments to add value to the people of his state and federal constituencies and senatorial district and beyond, while he was in office.
They also said that, many indigent people in his senatorial district and unemployed youths have benefited from his large heart, and they would forever remember him.
The humanitarian gesture of the celebrant has earned him a man of the people status.
Ibrahim, a political ally of the immediate past President of the Senate, Dr. Bukola Saraki, was born in 1966 and attended Ojoku Grammar School in Oyun Local Government Council Area of Kwara State where he obtained his West Africa School Certificate in 1985 before proceeding to Kwara State Polytechnic, Ilorin where he graduated in 1987.
As an industrious man that was set to create a niche for himself in the annals of academic excellence, Ibrahim got inducted as Associate, Chartered Institute of Bankers of Nigeria (CIBN) in 1995, got the fellowship (FCIB) of same Institute in 2009 and proceeded to the University of Ado-Ekiti in Ekiti State where he obtained Master in Business Administration.
He went further and attended the Lagos Business School where he got entrepreneurship skills. He climaxed his academic pursuit at the Lead City University, Ibadan, where he bagged a Doctorate degree in Business Administration in 2009.
Ibrahim went into politics in 2009 and contested in a bye-election for a seat in the Kwara State House of Assembly and won to represent Oke-Ogun State Constituency.
He later contested for the House of Representatives for Offa/Oyun/Ifelodun Federal Constituency in 2011 under the platform of Peoples Democratic Party and won the seat.
An articulate politician that is worth his salt, the banker turned politician later contested for the Kwara South Senatorial seat in the year 2015 general election under All Progressives Congress, APC, and won. Ibrahim later emerged as the Chairman, Senate Committee on Banking, Insurance and other Financial Institutions. He was also a member of several committees in the 8th National Assembly.
He is passionate about human capital development and infrastructural development of the African continent. As a result, he has been a constant delegate to the Word Bank/IMF annual spring meetings from 2015 till date.
Also, being a reform champion, he was given the IMPACT Award by the Presidential Enabling Environment Council (PEBEC) in 2017 in recognition of his contributions to 2016-2017 Ease of Doing Business reforms upon his sponsoring of the two major bills that were assented to, which aided Nigeria's ease of doing business on the world map.
Ibrahim has over 30 years' experience in national and executive management across the private and public sectors, providing leadership on developmental finance, high-level government relations, strategy, risk management, and compliance in public and private sector banking and financial services oversight and governance.