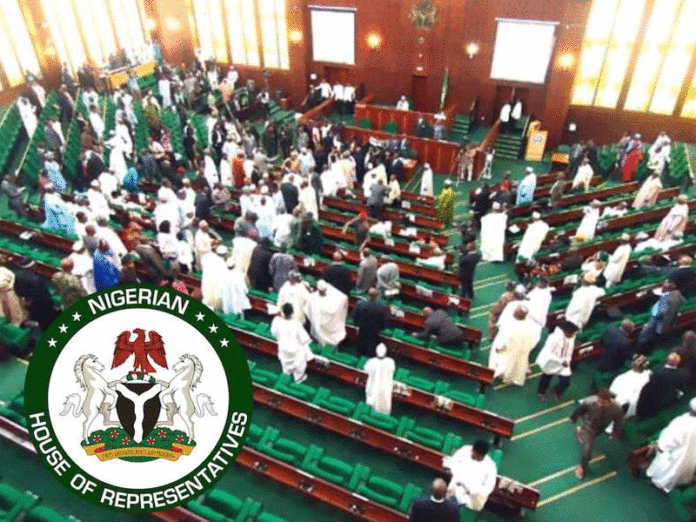 By Udora Orizu
The House of Representatives yesterday called on the Federal Ministry of Works and Housing and the Federal Roads Maintenance Agency (FERMA) to as a matter of urgency begin rehabilitation of Aba–Owerri road to ameliorate difficulties being faced by
Nigerians.
It also mandated the Committee on Legislative Compliance to ensure compliance.
The resolution followed the adoption of a motion, titled, 'Need to Rehabilitate Aba–Owerri Road in order to Ameliorate the difficulties being faced by Nigerians, sponsored by Hon. Bede Eke.
Moving the motion, Eke said the House is aware of various efforts by Abia State Government and individuals in the areas to rehabilitate the road to end the sufferings of motorists plying the road daily.
He expressed concerns on the dilapidated state of the road, saying that it has led to incessant loss of lives and property to accidents as well as losses in time and goods by commuters and transport companies.
Similarly, the House also adopted a motion on the need to rehabilitate the dilapidated federal roads in Kaima Local Government Area, Kwara State, sponsored by Hon. Mohammed Omar Bio.
It urged the Federal Ministry of Works and Housing to include the Rehabilitation of Kaiama–New Bussa Road, Kaiama–Kishi Road and Kaiama–Kosubosu Road in the 2021 budget or 2021 supplementary budget proposal.
The House also mandated the Committee on Federal Roads Maintenance Agency (FERMA) to ensure implementation.