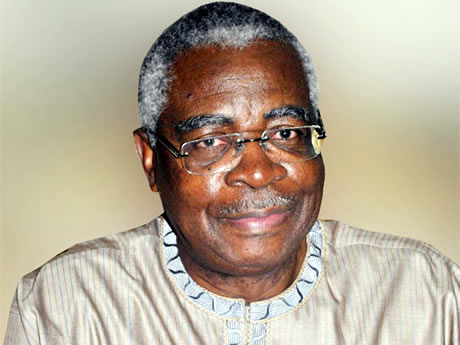 By George Okoh
A former Nigerian Minister of Defence, Lt. General T.Y Danjuma has donated N60 million to the Katsina-Ala Old Boys Association (KAOBA) for the renovation of the hostels of the Government Collage, Katsina-Ala.
Danjuma, a member of the 1958 set of the school has been at the forefront in uplifting the 100-year- old institution.
The President of KAOBA, Dr. Haroun Adamu, while leading the board of trustees of the school on a visit to Governor Samuel Ortom in Makurdi, disclosed that Danjuma made the donation to repair part of the century-old institution.
He said the school had impacted on prominent persons in the society, hence the need to uphold its age-long standard. "We are here today to also appreciate you for the financial and moral support you have been rendering to our association. Your excellency, this century-old institution provides most of the Middle Belt with eminent personalities in the services of native administration, regional and national political and public service officers, as well as the armed forces, the police and traditional rulers.
"Mention must however be made of the three Chiefs of Army Staff (COAS) Colonel Joe Akaahan, Lt. Gen. T.Y Danjuma and Lt. Gen. Victor Malu, and a Deputy Chief of Defence Staff, Rear Admiral Abdullahi Doma, that the school produced."
He said among other things they were at the Government House to formally inform the governor that an elder of the association, TY Danjuma had donated N60 million for the renovation of the hostels of the school.
He appealed for action to be expedited on the outcome of a judicial panel set up in 2015 to revisit problems reported about the sales of school lands and property by previous administrations in order to salvage the school by gazetting the government's decision.
Responding, Ortom directed his Attorney General and Commissioner for Justice, Michael Gusa to liaise with relevant ministries in the state and ensure the implementation of the white paper from the judicial panel for immediate recovery of the school land.