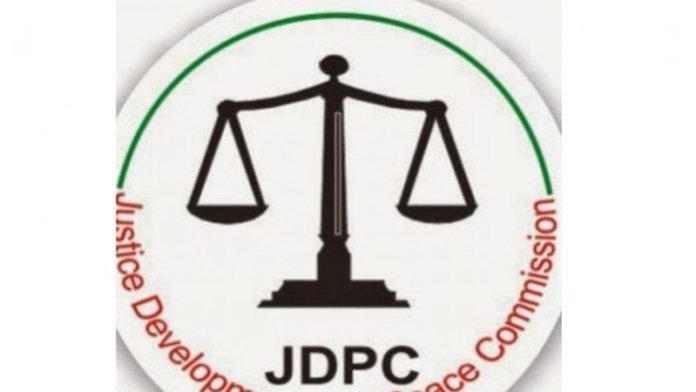 James Sowole in Akure
The Justice Development and Peace Centre (JDPC) of the Catholic Diocese of Akure, Ondo State, has expressed concern that the state remains the only one in the South-west region that is yet to domesticate the Violence Against Persons Prohibition Act (VAPP).
The JDPC Programme Officer, Catholic Diocese, Akure, Mr. Austin Ogunleye, expressed the concern of the organisation at a news briefing to commemorate the 2020 '16 Days of Activism Against Gender-based Violence'.
Ogunleye, who was supported by other stakeholders from the Nigerian Bar Association (NBA), National Human Rights Commission (NHRC) and some women-based non-governmental organisations (NGO), raised the alarm on the increasing rate of violence against women and girls.
According to Ogunleye, the JDPC in collaboration with other stakeholders, drafted the VAPP Bill and presented it to the executive, which did some modifications before transmitting it to the state House of Assembly.
He said the bill, if passed into law, would make provisions for the prohibition of violence against persons, and also prescribes punishment for offenders as it would become a document that would be used in the prosecution of perpetrators of various forms of violence.
The JDPC programme officer, who is also the state coordinator of Stop Violence Against Women In Politics (Stop-VAWIP), said the law, if enacted, would also take care of issues not only about women alone, but also men.
He said JDPC survey showed that women also suffer from economic violence which ranges from lack of quality education, healthcare, among others to enhance their productivity.
Ogunleye, therefore, appealed to the Ondo State House of Assembly, as a matter of urgency, to quickly review and enact the Violence Against Persons Prohibition (VAPP) bill to provide protection for women and ensure punishment for perpetrators of gender-based violence in the state.
He urged the citizens of the state to start engaging their representatives at the Assembly on the bill, assuring them that its passage would address issues of violence in all ramifications and comprehensively too.