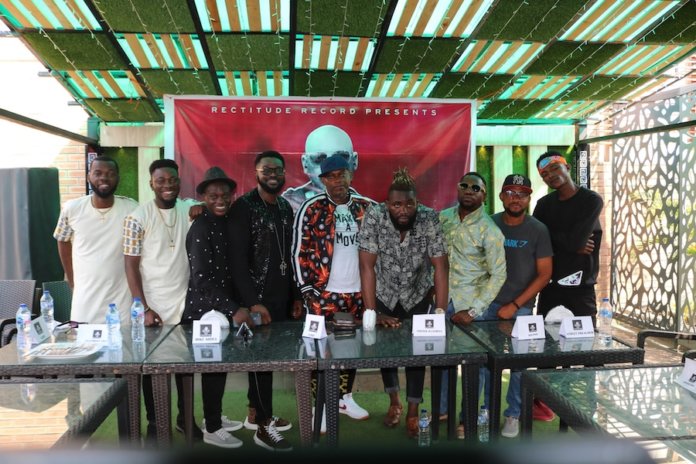 By Ugo Aliogo
Organisers of the expression CDO is set to organise the praise party for this month's edition on December 17 in Cubana night club in Victoria Island, Lagos.
Speaking during a media briefing in Lagos yesterday, the Convener, Expression CDO, John Ikeotuonye, said the initiative is a monthly event that is usually organised last Friday of every month.
He also stated that it is an in-studio party where gospel artists are invited to the studio to sing and dance, "then we will have a praise party, in club style."
"We have a studio where the setup is like the ambiance of a club. But what we will be doing from this December is that from every quarter, we will have a loud one," he noted.
He further explained that for every quarter, they would organise a big praise party, adding that they have examined the yearly calendar and noticed that for every quarter there is a festive period.
He expressed confidence that in Easter there are plans to organize a big praise party, "and sometimes in June, July, October, and December we will be out with very loud ones."
Continuing, he added: "The Expression in CDO is a praise party. What we do is that we come to the studio and praise God in a club or party style without religion. It has no form or structure. We get people who are urban gospel artists, people who have no platform, people whose genre of music is yet to find the normal platform.
"We started in June and since then; there have been cases of instant healing for myself, friends and others. I have young people who will not ordinarily go to church, saying that they want to be part of the initiative.
"We have so many young artists coming and saying this is what they have been looking for. This initiative is cutting edge; it is the beginning of a new generation.
"For the months that we have the big ones, it may not be the last Friday. But it will always be announced. But other months, it is the last Friday and it is in the studio. But we are also looking at so many venues. We are looking at the possibility of taking the monthly praise party out. We are thinking that in 2021, the expression CDO will be outside of Lagos to places such as Abuja, Port Harcourt, Enugu, and other places.
"We are bringing the spirit of God. We are bringing an alternative for young people. We are coming for young people who want to live for God, but they are not able to withstand the criticisms of the world. So what they do is that they conform to the ways of the world. They start clubbing and engage in iniquities. We are bringing God to the club. For every time and season, he raises a generation that will reach out to people and bring them to the kingdom.
"We are having our December edition in a night club. It is not by accident, but divine orchestration. It is God's plan and that is how he wants to reach his people. It is still going to be the same ambiance you find in a night club; the only difference is that you will not find the iniquity you see in a night club."