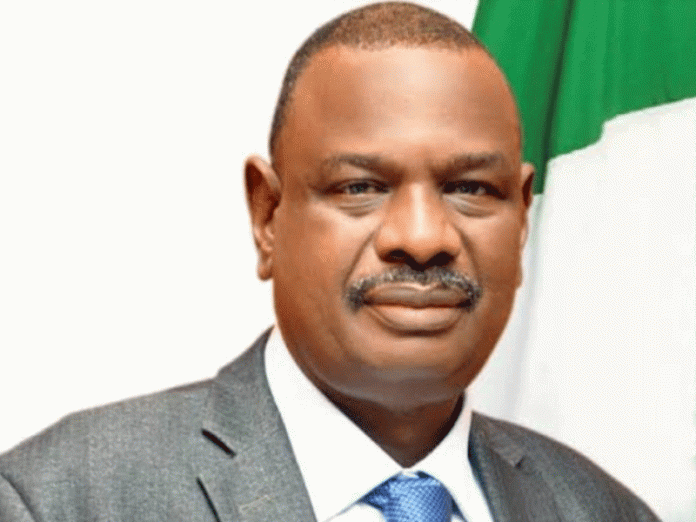 By Emmanuel Addeh
The Acting Managing Director, Transmission Company of Nigeria (TCN), Mr. Sule Abdulaziz, yesterday lamented that many projects carried out by the wholly government-owned company were delayed because there were no spare parts in the stores to execute them before he resumed.
Briefing journalists in Abuja yesterday, Abdulaziz also explained that last Sunday's nation power grid collapse was the first in the last six months since he took over, noting that it took only 40 minutes to fix.
He added that though grid collapses were not strange occurrences worldwide, the steps taken when they happen should be of utmost importance, reiterating that as of now, the TCN has the capacity to wheel all the power generated within the country.
"Since I came , there has been no system collapse apart from the one that happened around 11.45am on Sunday and it was one of the fastest collapses to be fixed at such a fast pace. Within 40 minutes, the system was restored again.
"In every country, you have system collapses and it's not something that's strange just like war. People have been talking about it. We don't want it to happen, but it does happen.
"The most important thing is the steps taken when it happens and six months is a long period because for six months , there was no system collapse. In these six months , we have had a lot of achievements," he stated.
Abdulaziz stressed that he has now been able to acquire some spare parts, reason some projects in Akure, Lagos and Jigawa were recently commissioned.
He added: "Our priority is to make sure that all the ongoing projects are completed. Since I came, I have been looking at why some projects were not moving and the constraints.
"Some of the things that did not allow projects to move were wheeling issues, valuation issues, approvals from government, then the staff supervising the projects have to be trained.
"We have tried to write memos and get approvals , then liaising with ministry of finance and customs so that issues are resolved. Some of these projects had been lingering for over 10 years. Prices have changed , so we have to renegotiate and get variations.
"We have commissioned the Gagarawa substation, Ogba in Lagos, Akure and Katsina will soon come and a lot others. Projects are now moving.
"When I came , there was nothing in the store. We didn't have spare parts. The first thing I did was to ensure all spare parts are there. Some of the processes are ongoing. We have finished the technical part and we are going to open the commercial tender. Then we will have all the materials to maintain our system."
The TCN boss said that with the Nigeria Electricity Grid Maintenance, Expansion and Rehabilitation Programme (NEGMERP), who he is driving, quality bulk electricity supply to Nigerians will soon be achieved.
"It is also worthy of note that this administration pays great attention to improving our operations in terms of prioritising and upgrading our Independent System Operation (ISO) Sector via SCADA and communication equipment upgrades.
"Our National Control Centres (NCC), Regional Control Centres (RCC) and Substation Control Rooms (SCR) upgrade and rehabilitation are all part of the NEGMERP programme.
"We have several ongoing projects under TCN that were abandoned at a very advanced stage of completion by the last administration for no good engineering or project management reason.
"For us at TCN, especially with this management and staff, we have a collective resolve to take the Nigerian power sector to the next level of efficiency and effectiveness," he assured.