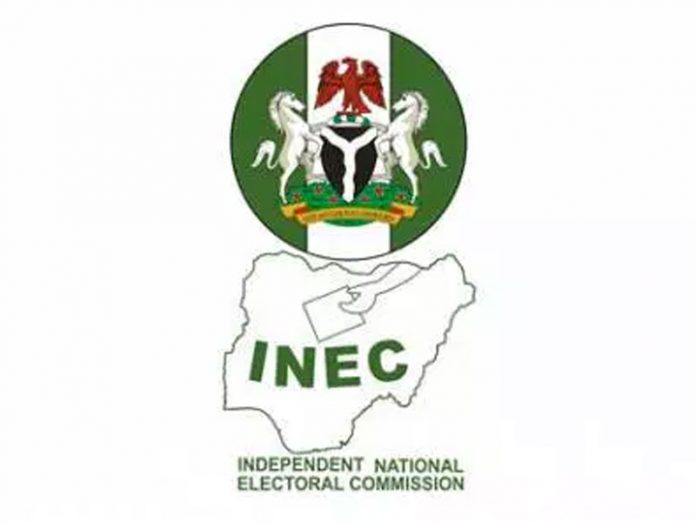 By Chuks Okocha
Ahead of the December 5, 2020, Cross River North senatorial bye-election in Cross River State, a civil society group has petitioned the Independent National Electoral Commission (INEC) alleging that some staff members of the commission are partisan in favour of the Peoples Democratic Party (PDP).
In a swift reaction, INEC, through its National Commissioner in charge of Voters Education and Publicity, Festus Okoye, said all INEC staff subscribe to oaths of neutrality during all election.
In the petition dated November 28 and received on November 30 in the office of the acting chairman of INEC, the group, Cross River League for Good Governance, alleged that four staff members of INEC have manipulated the ad-hoc list in favour of the PDP.
According to the petition made available to journalists in Abuja, which was signed by the President and Secretary of the group, Gabriel Odu and Effiong Bassey respectively, "We are a non-governmental organisation established to fight corruption, nepotism, injustice and unfairness.
"Sir our men on ground in Cross River State have obtained unassailable evidence against the following INEC staff member in the state: Jacob Akpong (HOD Legal), Samuel Odoh (Legal Department), Ukwani Uffia (Operation Department), and Moses Irem (HOD training Unit).
"Our investigations and the CCTV cameras in Pearl Suite, Transcorp Hilton and Pyramid Hotel showed that these staff drove to Pearl Suite hotel in Calabar and held a meeting with the officers of the state government on November 24 and 25, 2020, at night, and it was agreed that 80 percent of the ad hoc staff to be shortlisted should be from the PDP sympathisers.
"Furthermore, Samuel went into the training hall of the ad hoc staff with the aid of a PDP chieftain to look around and force out persons they perceive as not willing to support them. He summoned the people to his office and said they had breached the oath and so should leave the training venue.
"Sir, if these staff members are due to participate in this elections, then the impartiality of INEC will become a laughing stock," the statement alleged.
However, INEC Commissioner, Okoye, said further that: "During elections, our permanent and ad-hoc staff subscribe to 'Oath of Neutrality and the Code of Conduct for Election Officials'.
"In our resolve to deepen openness in the electoral process, we encourage members of the public to engage the electoral process rather than being onlookers, and this involves taking active part in mandate protection.
"Therefore, any individual with concrete and verifiable information and or evidence of wrongdoing against any staff of the commission is free to come forward with such information or evidence and the commission will definitely investigate and take action," he stated.
However, Okoye said the commission would be reluctant to act on petitions without telephone numbers and verifiable addresses, and that INEC will be reluctant to act on petitions written with pseudonyms with suspicious intent.
"We are confident that the result of the senatorial district and state constituency election will be credible. We implore political parties and those that support them to take their campaigns to the voters and leave the staff of the commission to concentrate on organising, undertaking and supervising elections," Okoye stated.