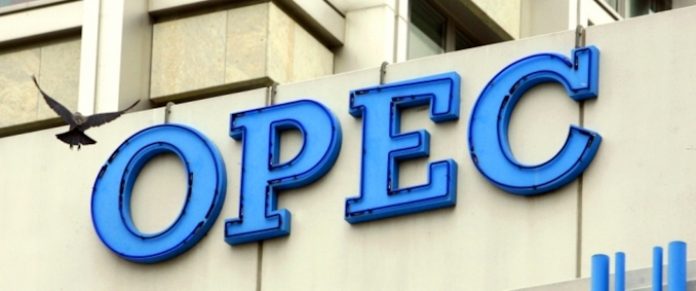 By Emmanuel Addeh in Abuja with agency report
The 108th meeting of the Organisation of Petroleum Exporting Countries (OPEC) yesterday failed to reach an agreement on January 2021 crude oil output, prompting the deferment of further discussions till today.
The coalition is debating whether to maintain its supply cuts at current levels, or increase output as planned next year, with concerns that if the group doesn't deliver, the recent rally in crude prices could be undermined.
After a video conference lasting about four hours, there was no opposition to the proposed three-month delay, but delegates said there was no consensus about the precise terms of the extension.
Still unresolved were questions of members' compliance with pledged cuts and compensation from countries that have previously exceeded their supply limits, Bloomberg reported.
Most member countries were said to be supporting the maintenance of the existing curbs into the first quarter, but the plan didn't get backing from two of the coalition's major players: the UAE and Kazakhstan, delegates said.
Earlier in his opening remarks during the meeting, which kicked off in Vienna, Algeria's Minister of Energy and President of the OPEC Conference, Abdelmadjid Attar, said that the global economy was still in deep recession with growth pegged at minus 4.3 per cent for 2020.
He added that global oil demand for 2020 is expected to decline by around 9.8 mb/d as the second wave of the pandemic and related lockdowns put a damper on demand.
"The road to recovery is long and bumpy. It requires great patience. However, there are signs of light at the end of the tunnel. Next year, the global economy is forecast to return to growth, expanding by an estimated 4.4 per cent.
"Oil demand growth is expected to be high, in the tune of 6.1 mb/d. This brighter outlook for 2021 gives us a cautious optimism and is a clear indication that we are on the right path," he added.
Since the beginning of the COVID-19 pandemic, production quotas have been reduced to account for lower demand for oil while uncertainty has led to instability in the oil market and a sharp drop in prices.
While the market partially recovered as COVID-19 restrictions were lifted, worldwide lockdown re-implementations have driven demand down again.
Additionally, the recent end to major hostilities in Libya has increased the country's production dramatically, with observers warning that these two factors may cause oil surpluses, further destabilising the market.
The majority of OPEC and OPEC+ members (including Russia and nine other countries) have advocated a continued reduction in production quotas to avoid surpluses.
In April 2020, the world welcomed a new deal that saw oil production cut to as much as 9.7 million barrels per day by OPEC and its alliance countries OPEC+.
Aside from the reduction in their overall crude oil production by 9.7 mb/d, starting on 1 May 2020, for an initial period of two months that concluded on 30 June 2020, the cartel agreed that for another six months between 1 July 2020 and 31 December 2020, they will maintain a crude oil production cut of 7.7 mb/d.
However, the continuation of the deal starting January 2021, which would see them maintain cuts of 5.8 mb/d for 16 months ending 30 April 2022, is what is currently being discussed and has seen divisions within the group.
The deal had also seen Nigeria agreeing to cut output, producing 1.412 mb/d till June 2020 and then increasing to 1.495 mb/d between July 1 and December 2020 and further revving up production to 1.579 mb/d starting January 2021 and ending April 2022, excluding condensates.