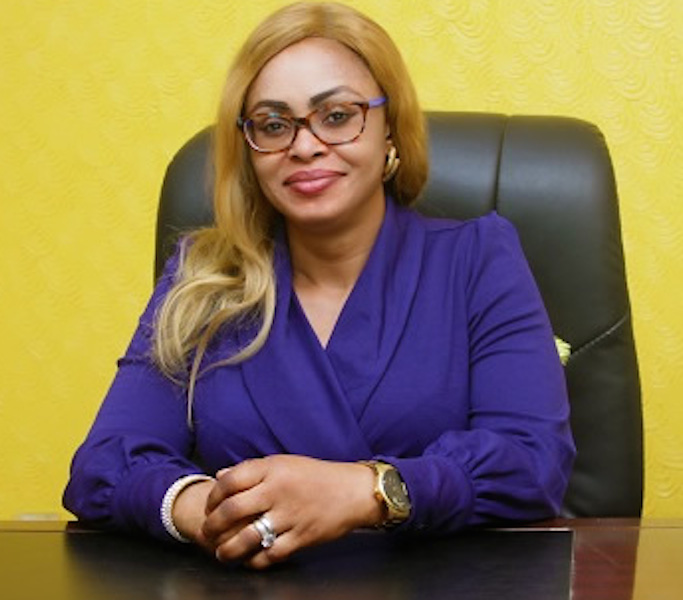 Chinazor Megbolu
A wholly Indigenous organisation, Yellow Point Group (YPG), has empowered a private school with N1 million and one 55 inches UHD LG television on scholarship basis.
The Managing Director and Chief Executive Officer, YPG, Mrs. Vicky Yemisi Imasi during the presentation to Cheroland Schools, Ipaja-Ayobo in Lagos recently said the initiative is in line with the Social Developmental Goals (SDG) project towards helping the less privileged to go back to school.
She explained the idea of street-2-school was arranged by the Leadership in Health Safety and Education International Forum (LiHSEF), an arm of the organisation, which she keyed into.
"The board of LiHSEF and the school came up with the criteria. My own is that I have a passion to help and I trust the Secretariat to do the selection and gave me the number and I sent money to impact the lives of five children to start with and after that, we take it further.
"Of course, it's not only money. I know that the school will have needs one way or the other. We use to hear that some schools don't have things like computers or laboratories.
"So, in whatever way we can help, we will do that because no matter how rich you are, you can only live in one room, bed, drive only one car per time and all that," she said.
Imasi during the event, said internal value and benefits is important to her, which made her and organisation to put premium on helping out the money and television to help ease of virtual learning for the school.
According to her; "by the time I help five, 10, 100 children, to me, that's internal value. It's something you cannot just take away. It's like when you learn something on your own, nobody can take it away from you.
"So, when you give those children quality education, it stays with them for life and you have set them on a course to success and that remains priceless".
Meanwhile, the Proprietress, Cheroland Schools, Mrs. Esther Aroge while receiving the cheque said she was grateful and glad for what the organisation did, describing it as laudable.
According to her; "I'm so glad and happy. In fact, it's beyond my imagination. It was an idea conceived a very long time ago and I am happy that God made it come to pass through Yellow Point for coming to the rescue of five children and LiHSEF for introducing us to Yellow Point. I am so grateful.
"Amongst the kids, we have children that are being catered for in terms of uniforms, textbooks in fact, everything that they need to excel in the educational sector is being provided for them".
On challenges, she explained that it's been difficult over the years until YPG came to their rescue.
"It's a private school that has been run like an nongovernmental organisation (NGO). We're from the rural part of Lagos, Ipaja-Ayobo to be precise.
"We have a lot of children that could not afford to go to school. Some will come to school and later go back to hawk and still come back to school.
"It's been difficult and a lot of children have been on scholarship of the school. The school isn't moving forward. We have teachers, rent to pay and a lot of things to take care of.
"Getting sponsors to assist us was very difficult. So, we are grateful to LiHSEF for coming to our rescue," Aroge said.
Moreover, the Head-Girl, Cheroland Schools and a beneficiary, Miss Mariam Abdulakeem in a chat said she was so grateful for YPG to make them and the school management happy.