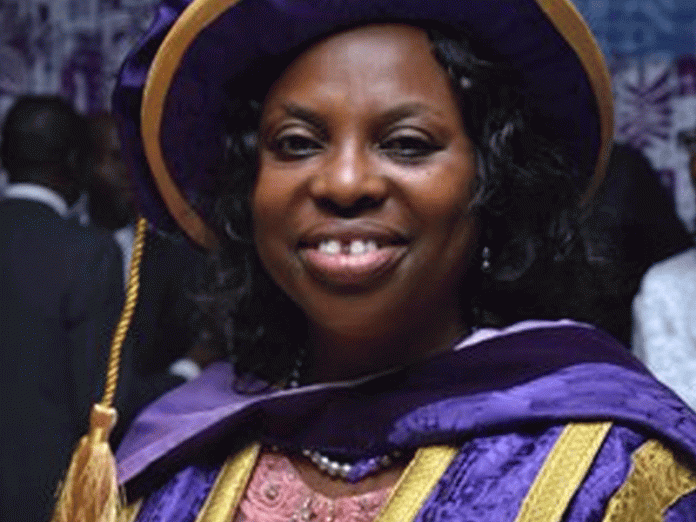 By Kayode Fasua
Vice Chancellor of Chrisland University, Abeokuta, Professor Chinedum Peace Babalola has called on the federal government to make available, soft loans and grants devoted to skill acquisition among jobless graduates, to reduce unemployment.
The VC made the plea in Abeokuta on Thursday, after the second convocation ceremony of the university which held on Thursday.
Speaking with THISDAY, Babalola, a Professor of Pharmaceutical Chemistry and Parmacokinetics, explained that it had become expedient for the federal government to do more by setting aside, a particular fund which would enable graduates with entrepreneurial skills make a breakthrough into the larger market.
She noted that it had been difficult for graduates with inclination to be self-reliant to start off, owing to lack of capital.
Babalola also urged the federal government to evolve a system that would connect student researchers with companies that will buy over their research works.
"The most important thing is to get the end products to the end users. And to get the products to the market place, we need the private sector.
"If a student discovers a new innovation, it must not die on the shelves," she admonished.
Babalola, however, disclosed that her university placed high premium on entrepreneurial education which she said would enable graduates of Chrisland University to compete effectively with their peers anywhere in the world.
Explaining that Chrisland University's graduates are usually awarded with an Entrepreneurial Certificate in addition to the conventional Bachelor of Science (BSc) certificate, the VC stressed further that the institution made progress during the year 2019 with 12 new programmes introduced between January and March, last year.
She explained that the 12 programmes had been fully approved by the National University Commission (NUC).
Babalola further explained that the university, despite the outbreak of COVID-19 with its social distancing and other safety protocols, operated uninterrupted academic calendar, having been about the first university to commence e-learning session in Nigeria.
At the convocation, five female students, out of the 28 graduating students, made a First Class.
The convocation inaugural lecture was delivered by the African Union Commissioner for Science Education, Technology and Human Resources, Mrs. Sarah Anyang.