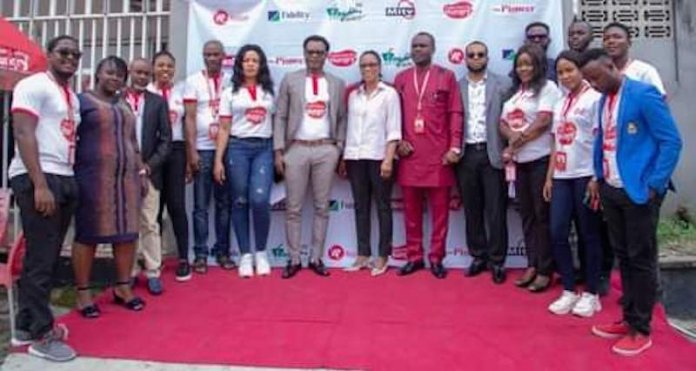 Mary Nnah
In a bid to stop hunger in the society and at the same time curb crime by engaging youths in meaningful investments opportunities, first Olympic gold medalist in Africa and Assistant Commissioner of Police (ACP), Chioma Ajunwa, has threw her full weight behind the RichLife Africa Project, which aims to eradicate hunger in the land.
Speaking during the official launch of the campaign to end hunger in Nigeria tagged, "Students against Hunger" organised by RicehLife Africa Project, Ajunwa said, "I want to let you all know that hunger can kill dreams; hunger can kill talents."
"Though I came from a poor family, the fact remains that if I was denied food, I would not have been a celebrity as per today. As at now, I am the first female Olympic gold medalist in Africa and an Assistant Commissioner of Police", she added.
She therefore called on the federal, state, local governments and all patriotic Nigerians to endeavour to identify with a project like "Students Against Hunger".
She specifically encouraged the Nigerian Police Force to join her in the campaign in order to curb crime amongst youths in the society by engaging in the RichLife Africa project.
The Founder/CEO RichLife Africa Project Limited, Mr. Modestus Bernard said hunger has been causing havoc all over the world.
"It is worthy to note that more than 60 percent of Nigerians, including you and I, wake up every morning with the primary concern of how to eat food. Out of this number, about 20 per cent will go back to bed hungry without food. We all understand what this portends to the affected individuals and to the society in general."
"This situation is fraught with great danger for our nation; it breeds high levels of insecurity, banditry, kidnapping, corruption and so on, culminating into social restiveness", the RichLife boss said.
He noted therefore that the RichLife Africa Project is obligated to respond to "this monster that has ravaged our citizens with a view to restoring our lost dignity."
To this end, RichLife has articulated a series of action plans aimed eradicating hunger in Nigeria within the next seven years with resultant effect on decimating poverty.