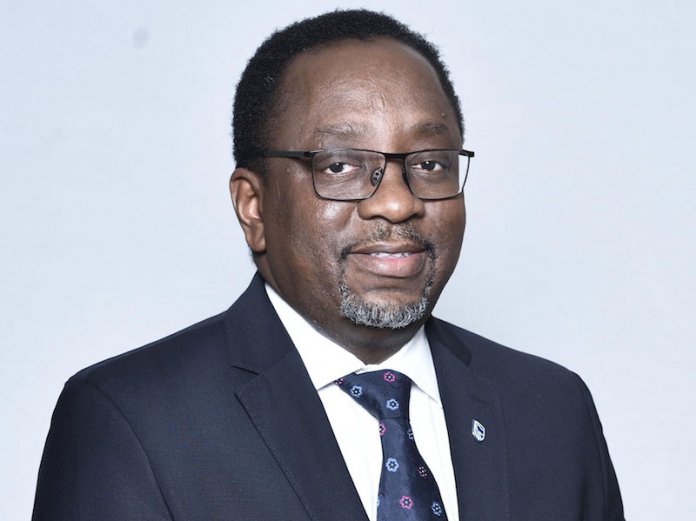 A new book which discusses private equity with emphasis on business and legal considerations, published by Prof. Fabian Ajogwu (SAN), has been unveiled in an online event.
Titled: "The Law & Practice of Private Equity", the book which the author said had been in the works since 2014, was published by Thomson Reuters.
On why he wrote the book, the senior lawyer noted that it was to stir discussions on private equity as the common thread of the book is the legal and practical issues on the topic.
He explained that businesses now face the challenge of obtaining valuable financing, stressing that the fight to get funding for a business venture often leads to massive debt for a fledgling enterprise with its many disadvantages.
"Following the paradigm shift from an industrial society to an information society, the entrepreneur's role has shifted from being an inventor of product/services to a value creator.
"Hence, the focus of entrepreneurial ventures has shifted towards creating viable business models rather than superior products/services.
"Private equity has come in to fill this financing gap and provide itself as a credible financing option for businesses in emerging markets," he said.
In her remarks, Managing Director and Chief Investment Officer, ARM-Harith Infrastructure Fund Managers, Mrs Tariye Gbadegesin, stated that the book could not have come at a better time.
"We can't build the economy on debt alone, and this has given rise to other financing option," she stated.
Speaking on the advantages of private equity, the Chief Financial Officer, Capital Alliance Nigeria Limited, Mr. Anthony Ogbechie, stressed the importance of working with legal experts in every step of negotiating and closing financing deals, as doing otherwise could have dire consequences.
"Executing capacity of relevant stakeholders, corporate governance, as well as the commitment of investors to the success of investee companies, are the advantages of utilising private equity," he noted.
Dean of Lagos Business School, Prof. Enase Okonedo, in reviewing the book, noted that a void of knowledge will be filled as the book draws real life examples from businesses that have benefitted from private equity.
He added that it also highlights private equity as a significant option for start-ups, as well as businesses that cannot afford debt financing, arising from the inability to meet the requirements.
The Group Managing Director/CEO of Zenith Bank Plc, Mr Ebenezer Onyeagwu, in his comments, stressed that the author did not limit himself to local laws and scenarios.
"He examines and analyses private equity transactions and deals in developed and developing countries and jurisdictions," Onyeagwu said.
Regional Chief Executive, West African Region, Standard Bank, Mr Yinka Sanni, in his comments, expressed optimism that lessons taught by the book will encourage and embolden Nigerian fund managers to "go beyond dipping a toe in the river of private equity investing and ultimately contribute to Nigeria's and Africa's economic development and prosperity."
The online book presentation also had notable guests from the capital market, such as Mr Derrick Roper, CEO of Novare Holdings and Novare Equity Partners, who wrote the foreword of the book which is available in both hardback and e-book versions.