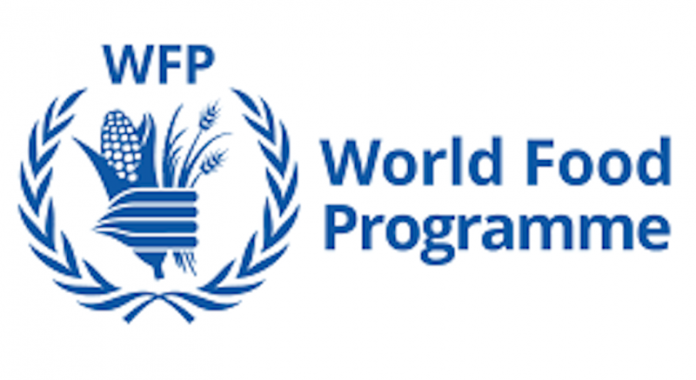 James Emejo in Abuja
The United Nations World Food Programme (WFP) in collaboration with the federal government has distributed cash and food items to over 50,000 vulnerable residents of the Federal Capital Territory (FCT) to help ameliorate the impact of the COVID-19 pandemic.
The initiative which was earlier launched in Kano last month, aims to provide cash and food assistance valued at about $4 million in the three urban centers mostly affected by the pandemic in the country.
With Kano and Abuja successfully covered, the initiative will now shift to Lagos for the final lap of the intervention.
Speaking during the distribution of the palliatives to residents of Karmajiji in the FCT over the weekend, WFP Representative and Country Director, Dr. Paul Howe, said about $1.1 million will be given as cash to beneficiaries in three council areas of AMAC, Bwari and Gwagwalada.
He said the joint initiative with the Federal Ministry of Humanitarian Affairs and community leaders seeks to address the problem of hunger caused by COVID-19.
Howe added that the one-off, two months distribution exercise specifically aims to meet the needs of vulnerable Nigerians who are struggling with limited resources.
He said: "What we are trying to do is to support Nigeria to achieve zero hunger by 2030 and that's not just providing cash or food but it needs to be sustainable not just on saving lives but changing lives. That's working on livelihoods and food system."
He added that those already identified as vulnerable people will henceforth be included the National Social Protection Registry so they could benefit from future interventions for chronically vulnerable residents.
He said the idea was to also ensure that beneficiaries are financially included going forward.
The country director further acknowledge contribution of the Government of Switzerland, which is a key contributor to the funding of the project.
Since 2015, the Swiss government has continued to provide humanitarian assistance to millions of crisis-affected people in Northeast Nigeria through the WFP.
Head of Programmes, WFP, Barbara Clemens, said the palliative included about N14,000 in cash and 75kG of cereals donated by the federal government from its Strategic Grain Reserves.
"What we are doing is something innovative in the sense that we're doing last mile deliveries by bringing assistance right to the doorstep of beneficiaries…,"she said.
She added that the by-product of the exercise was to have bank accounts opened for beneficiaries who hitherto lacked one, stressing that the idea was to create an existing mechanism for future funds transfer by any institution willing to intervene.
The federal government had released 2,000 metric tons of food from its strategic grain reserve while WFP is releasing $3 million to provide cash assistance to 500,000 vulnerable residents in affected states.