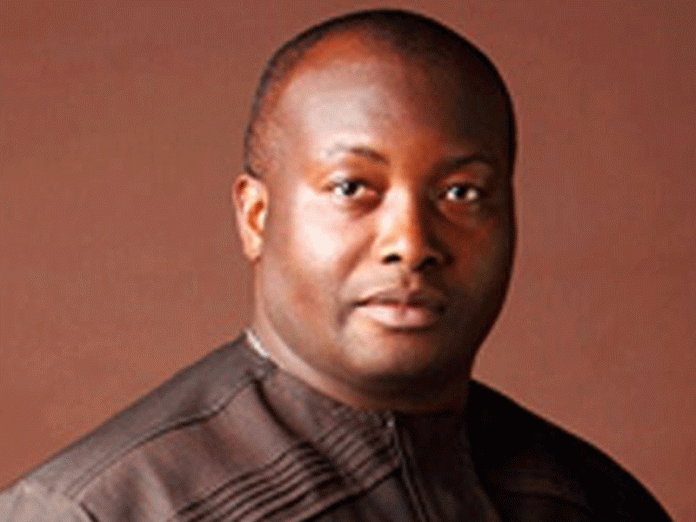 Gives gov 48-hour ultimatum to explain spending
By Deji Elumoye
A member of the National Assembly, Senator Ifeanyi Ubah, has given the Anambra state Governor, Mr Willie Obiano, a 48-hour ultimatum to explain what he did with N25 billion promissory note issued to the state government by the federal government through the Debt Management Office (DMO).
The Young Peoples Party (YPP) Senator representing Anambra South senatorial district said failure by Obiano to give a detailed breakdown of how the facility was expended, he will not hesitate to approach the court of law to compel him to do so.
Ubah, who spoke with newsmen on the said facility on Sunday, threatened to sue the state government if at the expiration of the ultimatum the governor fails to open up on the whereabouts of the said funds.
The Debt Management Office (DMO) had in December 2018 and April, 2019 issued seperate Promissory Notes to the Anambra State Government to the tune of N10.097 billion and N15.146 billion respectively.
The two Promissory notes which were issued to settle the outstanding claims for rehabilitated roads however had maturity dates of December 28, 2020 and April 1, 2022.
The Vice Chairman of the Senate committee on Petroleum (Downstream), however faulted the collection of the money before the maturity dates.
He alleged that ahead of the maturity dates of the promissory notes, Governor Obiano, had discounted the two Promissory notes and collected only N16 billion instead of the N25 billion, a situation he claimed made the state to lose the sum of N9 billion.
According to him, the N25 billion in question was for works done by Ex-Governors Chris Ngige and Peter Obi in terms of infrastructural development on behalf of the Federal Government.
Ubah, therefore, asked: "Why did Obiano discount Anambra money. What did he do with the cash realised? Why didn't Obiano capture this in the budget he presented for the year?
"Why did he withdraw future state funds which he didn't work for? Why would Obiano, a banker, throw away eight billion Naira and where is the balance now deployed to".
Meanwhile, the State Commissioner for Information and Public Enlightenment, Mr C. Don Adinuba, had in a statement last week, explained that the promissory notes were never secret.
He said the reimbursement was even recommended by the Senate after a public hearing on the debts owed the state for the road rehabilitation and reconstruction executed on behalf of the federal government.
According to Adinuba, "Given the fact that the Federal Ministry of Finance did not have the cash to settle the debts, it opted for promissory notes".