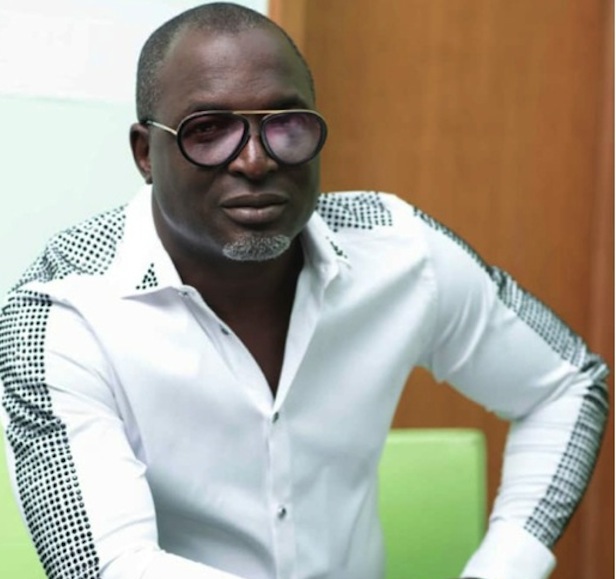 A genius is often portrayed as a person with one percent inspiration and 99 percent perspiration. This assumption would then further make a lot of sense when mirrored alongside the life of Olufemi Olaseinde Olusola, the Chief Office Boy (COB, as he usually addresses himself) of Seinde_Signatures Experience Studio, who shares with Funke Olaode and Sunday Ehigiator, his life's episodes and passion for perfumes
He has the swag of a youth, the physique of an athlete and an intellect associated with 'old'. These attributes combined together to form the personality of Olufemi Olaseinde Olusola. If you digress a bit, you can conclude that he loves life and he loves fun. This may, of course, have shed many years away from his age. He is 58 years old. He is a grandfather of one but he could be mistaken for a man in his 40s. Welcome to the world of 'Seinde Olusola, the new perfume man in town and the brains behind Seinde Signatures Experience Studio.
The newly built studion, perfume museum, is a Mecca to perfume enthusiasts, who love original fragrance straight from the stable of manufacturers scattered all over the world. Olusola has the collection and connection to make perfume lovers keep coming to his store. Donning designer wears from head to toe as he takes his clients and well-wishers round his new perfume facility, there is no argument, Olusola is big a man with taste for good life.
Olusola's love for perfumes stemmed from admiration of his father's perfume collections. Like many others, he started building his personal collection of perfumes via 'blind buying,' and gifts from friends. However, he has since grown to become a globally recognised authority in the craft of fragrance dichotomization, recommendations, and value.
The 'frag-head' (fragrance lover), speaking about his upbringing and career growth, said, "I was born on May 8, 1962, that makes me 58 years. I am a grandfather with a two-year-old granddaughter, Lolade Olusola."
Explaining why he's referred to as 'Chief Office Boy,' he explained: "I call myself the Chief Office Boy because all the problems stop at my desk. I have been around for a while, and I have worked in several places, in management positions and the likes. But now I'm here, settling down on my passion. I had a normal upbringing. My upbringing was below average actually. I was born to Mr. Olusola who was the Water Superintendent of the then Western Region. We were in Ife, now in Osun State, for a couple of years, mainly in the 60s.
"In 1974, we moved to Ibadan. So my primary school was in Ife, and my secondary school was at Osogbo, St. Charles Grammar School, Osogbo. My mum is from Osogbo. My mum is the only sibling to the popular artiste, Oyin Adejobi."
After his sojourn in Osogbo, he came to Lagos and enrolled at Yaba College of Technology (YabaTech) where he acquired a Higher National Diploma in 1985. He did his youth service at Eminent Advertising, and since then he has been on his own eking out a living.
Olusola established himself as a serial 'hustler' from a very tender age against all odds. This earned him enough to be able to afford to buy his first car, a brand new Mazda 203, even when he had not graduated.
"I got my first car while I was in YabaTech. I got it myself out of my own hustle. I bought it for N7,500 at Western Avenue. So I have always been on my own trying to make ends meet. I have actually been successful. I have lost money; lost everything I had ever worked hard for and started all over again. I have experienced the high and low of life but it's only when you remain on the floor that it's a problem. So you just have to get up," he recalled.
As a young man, Olusola once looked for greener pastures abroad. But his dream was shortlived and had to return home.
"At some point I went to America. I was in America for about a year. I think it was between 1999 and 2000, which I felt that I should have another opportunity and see if I can make something out of it. In America, I was driving a forklift. They were paying me $400 a week. Each time I saw the struggle I was going through, I'd calculate the money in naira and how soon I'd get the things I need. So I'd always stay."
But something happened along the line.
He recounted: "My supervisor was having a party. We were asked to contribute a dollar each to support it. However, based on the fact that I love giving and I'm compassionate towards charity, I just gave them $20. So one of them came to me and asked me embarrassing questions because $20 to him was huge. I was shocked, and asked him what he meant.
"He referred to my expensive wristwatch, and the clothes I always put on. That was how I found myself trying to explain to him and others alike that I had a business I was doing in Nigeria.
"I logged onto my website and showed them my businesses and made them understand the job I was doing in Nigeria. This was just to prove to them that I was not at their level despite the fact that I was there.
"But then, they just simply asked me one question, 'So, what are you doing here?' That question never left my head ringing. I got home that night, picked up my car, drove from Atlanta to DC. That's a 10-hour journey. I got to DC, got the next flight, and returned to Nigeria. It was a major turning point for me. Because when I got back, it obviously started to reflect in everything I do. Because now I realized how they were over there."
Upon returning to Nigeria, Olusola said the lessons learnt from the question he was asked while in the US affected his business in a very positive way.
"When I came back, my business 'exploded,'" he enthused.
"I first went into telecommunications when I came back. I became the owner of the biggest telecommunication company in the country at that time. The name was S and S wirelesses. It was so big to the point that we were the case study at Lagos Business School. We were making so much money even when there was no N1,000 note.
However, the breakthrough took a slide and went from bad to worse following a business deal he invested heavily in.
"We got a franchise from a telecomunication company which came to Nigeria at that time. Then another bigger telecommunication came in and disrupted our activities. Meanwhile, we had invested heavily in the project. We invested close to N200 million. But at the end of the day it was a failed business because we lost a lot of money. Of course, it led to litigation but my innocence saw me through."
Did he think he'd rise again? That question triggered a flashback in Olusola's memory. He picked his words carefully, noting: "It was one of the darkest moments of my life. But the immense efforts and encouragement from my wife, Temitope Olusola, and other family members helped.
"From the very beginning, my wife has been amazing. She stood by me through thick and thin. My family also stood by me I really appreciate what everybody did at one point or the other."
After the ordeal, Olusola began to pick up his life again gradually. His undying love for fragrance soon became a source of comfort and a means to an end.
"It started when I first left school. I used to have a friend, he is still my friend and we still communicate, he left for America immediately after we left school. His first summer when he came back home, he brought perfumes for me. So that was how it started. But at some point, after the crises that I had, the first thing I did after thanking God and becoming born-again was to become superstitious.
"I started thinking all these perfumes I was wearing perhaps were fetish. So I gave everything away. I think this was in 2005. As of that time, I already had over 1,000 perfumes. But between 2007 and 2008, the number of perfumes in my possession were increasing again."
However, upon visiting Caroline Cole and Mr. Colones page, he became more liberal with his addiction and embraced several opportunities it presented him with. Also as the pandemic sets in, it presents him more time to spend with his perfumes and understand them more, especially as he couldn't meet with other frag-heads as he used to before the lockdown. From the lockdown experience, personal meetings with other frag-heads, interest of people in his collections, amongst other factors, there was no better option for him but to commercialize his addiction for the benefits of all fragrance lovers.
This informed the decision to open the 'Seinde_Signatures Experience Studio' located on the premises of Oriental Hotel in Victoria Island Lagos.
"Seinde_Signatures Experience Studio is like a fragrance museum for fragrance lovers, people like me. A lot of perfume you might have seen or the people selling perfumes are just bringing in anyone they think people will buy and just dump it on everybody," he revealed.
Explaining his experience through perfume over the years, he stated, "In my fragrance journey I realised that there are categories of perfumes. The mainstream perfumes, which are the designers and the multinationals, most of their products are mass produced and they use a lot of synthetics. The niche perfumes are classier."
And on his new passion for his perfume museum and how perfume works, he said, "The studio is for fragrance lovers technically. You can come and have the experience of a lifetime, feel the perfume before you even decide to go and buy. Your skin chemistry, PH level, temperature and the rest, affects the way perfume performs on your body, hence you can't just decide to go and buy any perfume, it may not feel good on you.
"So these are all you can come and experience here and be sure of what suits you before you eventually go ahead to make your buying decision. This ultimately saves you money, because here we have over a thousand brands of different perfumes.
"If you try our perfume, the fragrance envelopes you, and all these perfumes also cost money. So we have to charge for it, and at the same time we have to make sure that we give you the comfort and the experience that you want. Basically, the decision to open this studio came from feedback from our page, @Seinde_Signatures. Manufacturer comes to me on the DM to ask how they can penetrate into the Nigerian market etc., which gave birth to the consulting aspect of the studio experience."
Speaking further, Olusola said, "Then the partnership part of it came from the fact that we don't want to sell perfumes, because if I do, I will use it all myself. But I can help the people that sell perfumes by aggregating them and making people buy from them. So if people come here and they like a particular perfume and need to buy, we link them to one of our partners that sell that type of perfume.
"The partners are not necessarily the established shops and co; they could be online retail shops as well. So they can easily just buy from any of them and they will be delivered to them.
"But before we take you as a partner we would have verified you, checked you and ensured you meet up with some certain standards that we follow. We even certify them. We give you a certificate to show that you have experienced the fragrance with us. So they can also put it up on their page and have in-depth knowledge of what they sell."
Speaking on the categories of visitation, Olusola explained that there are two types of visitation; basic and premium' costing N15,000 and N50,000, respectively.
"We will decant like 3ml of two different perfumes for you to go home with to use before you decide to buy, and you can feel all the level of perfumes therein," he said
And on perfume etiquettes, Olusola said it was better to wear perfumes on the skin instead of the cloth. Specifically, he said fragrance should be worn on parts of the body that generates heat such as inside of the elbow and knee, back of the ear, and neck.
No doubt, his new venture comes with a lot of fun but how does he unwind? Olusola described himself as one with a relaxed life, whose family members are his best friends. Nevertheless, he still spends most of his time experiencing and learning more about his fragrance, and hardly can he be caught unsatisfied or unhappy.