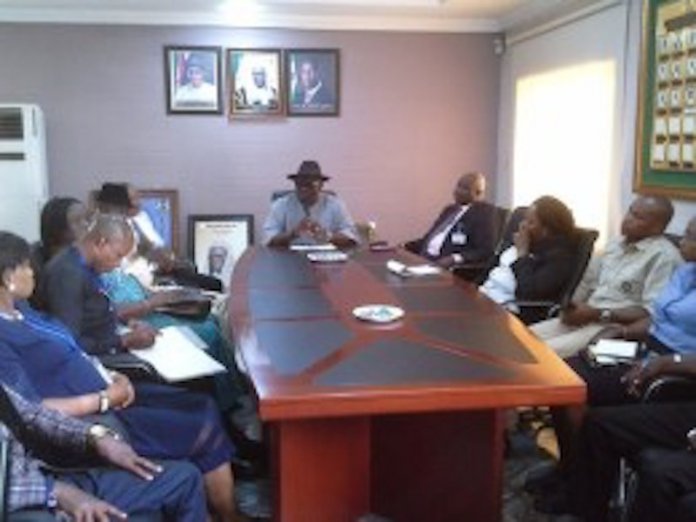 Adedayo Akinwale in Abuja
The Parliamentary Staff Association of Nigeria (PASAN) has threatened to shut down activities in 36 States Houses of Assembly to ensure the full implementation of financial autonomy for state legislatures.
This was contained in a communiqué issued after the 18th National Executive Council (NEC) of the association in Abuja recently. The communique was signed by its National President, Muhammed Usman and its Secretary General, Mr. D. Y. Suleiman.
The communique noted that the full implementation of the content of the Executive Order 10 would not only enhance industrial harmony in the state legislatures across Nigeria, but would also enhance the growth of democracy in Nigeria.
It, however, lamented that the speakers of State Houses of Assembly were foot-dragging on the joint suit instituted against the implementation of the Executive Order 10 by the Nigeria Governors' Forum.
It added that the lukewarm attitude of the 'Speakers Forum' over the governor's suit was worrisome.
The communique stated: "That National Executive Council (NEC) also expressed her disappointment over the lukewarm attitudes of the Speakers' Forum over the joint suit at the court challenging the financial autonomy of the state legislature.
"That NEC is displeased with the delay in the implementation of financial autonomy of the state legislatures therefore shall commence the process of industrial action immediately to ensure its implementation."
"That NEC condemned in its entirety the attempt by the Management of National Institute of Legislative and Democratic Studies (NILDS) to proscribe the PASAN in the institute, and the subsequent suspension of her members from service, therefore, request the immediate reversal of these anti-labour actions or face industrial action from the association.
"That the Unified Conditions of Service for Legislative Staff of the Federation and the Consolidated Legislative Salary Structure (CONLESS) be implemented at all levels," the communique said.