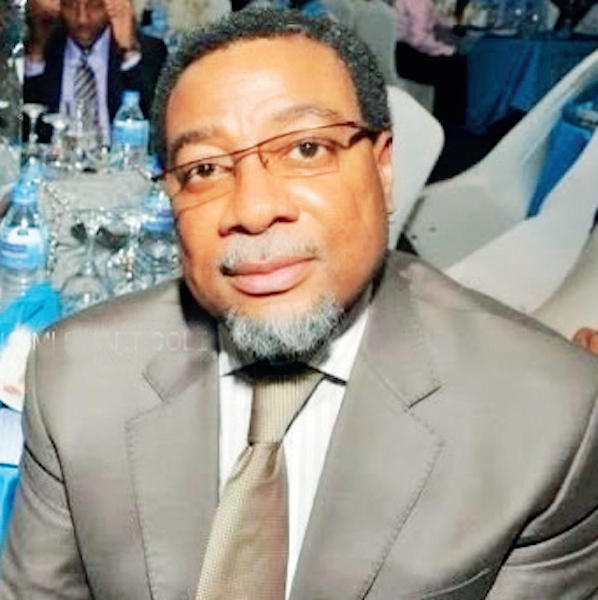 There is a limit to what death can harvest, a clear limit to what this impersonal reaper can take. It could uproot the tree, but there's nothing it can do against the fruits and seeds that have fallen to the ground. This is the consolation for folks like Babajide Coker whose mom recently passed away.
Mrs. Virginia Obafunke Coker passed on to glory on November 1, 2020. Amidst the flood of condolence messages, Jide Coker found strength in the understanding that his mother had lived a brilliant life, and should be celebrated for raising the radiance of her family and generation. After all, much of Jide Coker's prestigious station as a businessman and lawyer extraordinaire, powerbroker and Lagos Big Boy, derived from the solid foundations that Madam Virginia—together with Jide Coker's father, Chief Henry Theodore Okeade Coker—had set up.
Madam Virginia Obafunke Coker died at a ripe old age, but she did not live like that. Her debut to the Nigerian social scene came as a result of a happy romance with the late Chief Henry Coker. They married in 1960, solidified the precedent of holy matrimony, and accomplished more together than they could have done alone.
Chief Henry Coker passed away in 2015, a Senior Advocate of Nigeria (SAN) and former chairman of both Citi Trust Merchant Bank and HOESCH Pipe Mills Nigeria. His beloved Virginia Coker has only now joined him, leaving behind their four children: Mrs. Olatokunbo Adewole, Babajide Coker, Mrs. Tolulope Desalu, and Ms Ibijoke Coker—all accomplished hands within their respective domains.
According to reports, Madam Virginia will be laid to rest with a Christian wake to be held at the Shell Hall, Mason Center, Onikan, Lagos, on Wednesday, November 25; the Funeral Mass follows on Friday November 27.
For one who has lived and lived well, the farewell ceremony cannot be too much, and this is reportedly what Jide Coker intends to do. Even his friends in high places will be on ground to give the Coker matriarch a respectful send-off. Ultimately, hers was a life well lived.