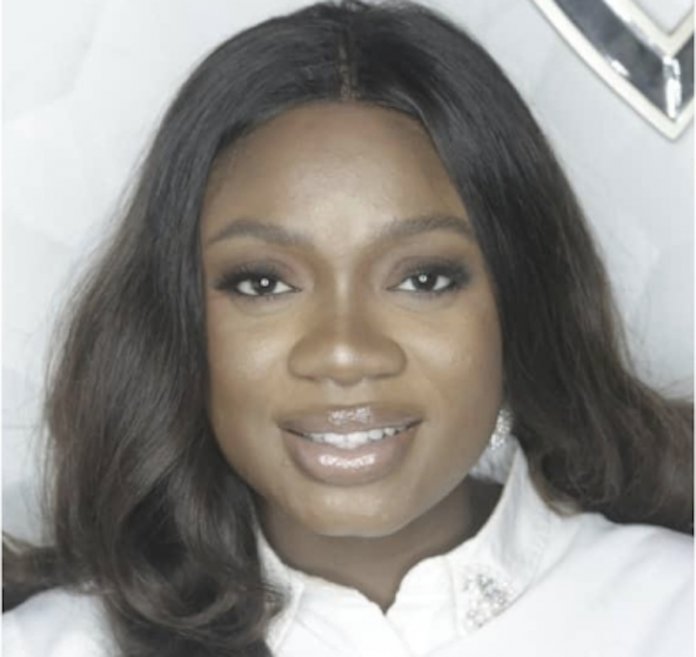 The Founder, STEAM African Initiative, Tiro Ovakporie, in this interview speaks about the need for Nigeria to measure up in digital competitiveness, the teaching of Science, Technology, Engineering, Arts and Mathematics, and other issues. Ugo Aliogo provides the excerpts:
Can you give an insight into the activities of STEAM Africa?
STEAM Africa Initiative is a non-profit organisation that is passionate about transforming the Nigerian child and youth into a maker. Who is a maker? To most people, the word maker conjures up images of people working with their hands—designing, building, and crafting. Seen in this light, maker is an identity, a noun, perhaps even a profession. A maker might be someone who bakes bread or someone who quenches steel; it might be someone who builds chairs or someone who paints portraits. They are also, DIYers with expertise in robotics, technology, and electronics, working with innovative tools and technologies such as 3D printers, micro-controllers, computer numerical controller (CNC) tools, and open-source platforms. The outcomes and programmes of the movement are commonly billed as being about entrepreneurship, innovation, and participating in a newly defined democratic, producer-based manufacturing system. We are a team of young, vibrant, passionate, creative and innovative people. Our education programme opens new doors to learning, creativity, problem solving, and invention through science, new technology, and vocational skills for all ages. We believe it is critical that children and youths in our community are exposed to careers in science, engineering, new technology, arts and humanities because they are pathways of economic growth and development. Our vision is to be the largest community of makers through the MAKER Movement with STEAM (Science, Technology, Engineering, Arts and Mathematics) as the pedagogy for learning, guiding student's inquiry, dialogue, critical thinking and creativity.
What gaps did you notice in the society before setting up STEAM Africa?
Nigerian is a consumer-based economy. We import more than we produce to even the smallest things such as toothpick and tomatoes paste. Even though we produce enough of some of the products we need, because of the poor supply chain, a lot gets bad hence we still must import to meet our local demand. As much as we have organisations such as Zinox companies that are indigenous computer manufacturers, we still import most of our computers even the one I am typing this article with. We have similar situations with our phones, televisions, cars and others. When it comes to innovation and technology we depend largely on our foreign counterparts. This issue goes as far as our upbringing and mindset that is why we are working with children from age 5-35 to provide the right foundation and mindset for children and youth, guiding them all to the way through their careers and businesses. I am unapologetically a Christian.
When you read about the creation story and what was created by God in six days compared to where we are today, there is a huge shift, how did we get here? What is our role as a country and as a people? Agreed there are a lot of youth doing really amazing things, but the percentage is so low compared to a country with over 200 million citizens. We may be a long way from where are coming from as a country, but the world is about to experience the fourth industrial revolution and we haven't experienced the first and haven't scratched the surface in terms of technology with inventions like Tesla, Alexa. At the rate with which technology is advancing, some jobs will soon become obsolete. Now is the best time to start learning new skills, it doesn't have to be coding even coding is super cool. It could be as simple as making bags and accessories from recycles or even woodwork.
In the technology space in Nigeria, we have huge skill gap and you have the One Million Initiatives trying to bridge the gap. How sustainable is this project and what is the targeted number of youths you aim to reach?
There is an emerging new renaissance in the world of information technology, and we believe strongly that Nigeria stands to benefit greatly, but only if adequate steps are taken early enough. We are determined to favourably position Nigerian youth to fully take advantage of the opportunities this emerging world has to offer. Technology has deeply transformed humankind's culture and values. In just a few decades, various technologies managed to permeate our society and thoroughly change our lives. In providing these skills, the One Million Nigerians initiative aims to reduce unemployment among the youth and create an enabling environment for the actualisation of sustainable development in Nigeria. Through the support of our esteemed partners like Microsoft and CISCO and the participation of interested members of the public, the One Million Nigerians Initiative is set to bring a paradigm shift in Nigeria's digital space by equipping One Million Nigerians with skills to thrive and upskill in these uncertain times and in our fast paced technology driven world.
You talked about sponsorship from international technology companies such as Cisco and Microsoft, are you also looking at partnership from state and federal governments.
Yes, we are looking forward to a partnership with various federal and state governments as well as religious organisations, schools and private organisations to achieve our vision. Also, partnership with other strategic partners like the telecommunication companies for affordable internet for learners, media partners to help us in spreading the word so more youths can take these free courses.
Tell us more about the One Million Nigerians Initiative?
Globally, 2020 has been one of the most challenging year. Over the last few months, the world has been impacted by multiple challenges, especially a pandemic that has spurted a global economic crisis. As societies reopen, it is evident that the economy in November will not be what it was in January.
Increasingly, one of the key steps needed to foster a safe and successful economic recovery is expanded access to the digital skills needed to fill new jobs and start new businesses for people hardest hit by job losses, including those with lower incomes, women, and underrepresented minorities in Nigeria. The One Million Nigerians Initiative aims to provide economic intervention in the wake of the COVID-19 pandemic by equipping One Million Nigerian Youths with worldwide, in-demand digital, vocational and entrepreneurial skills to help them compete globally, sustain developmental goals and extend the job creation chain of the economy.
In your opinion, have we gotten it right in vocational skills, especially in trying to tackle unemployment in Nigeria?
We are still far from achieving this as a country. I also do not think I can say that the initiative has achieved this because it is a new phase of our business that we are starting because of the Maker movement which we are driving passionately, but it will keep involving as we go along over the next 18 months and beyond. Adopting the Maker culture is extremely important for a developing economy as entrepreneurship opens doors for employment and economic development. It is beyond vocational skills for youth, STEAM (Science Technology, Engineeering and Mathematics) subject should be taught in schools as compulsory subjects.
What is your assessment of Nigeria's technology space especially in terms of accelerating growth and digital competitiveness?
The rapid spread of digital technologies is transforming many economic and social activities. However, widening digital divides threaten to leave developing countries, and especially least developed countries, even further behind. A smart embrace of new technologies, enhanced partnerships and greater intellectual leadership are needed to redefine digital development strategies and the future contours of globalization.
However, Nigeria is uniquely positioned to reap the benefits of the digital economy. Nigeria accounts for 47% of West Africa's population, and half of the country's 200 million people are under the age of 30. Nigeria has the largest mobile market in Sub-Saharan Africa, supported by strong mobile broadband infrastructure and improved international connectivity; yet minimal fixed broadband infrastructure and connectivity in rural areas is leaving a significant number of the most marginalized segments of the population without Internet access.
In terms of digital competitiveness we are seriously lagging behind, the evolving digital economy is closely associated with several technologies frontiers and fueled by data such as Blockchain, data analytics, Artificial intelligence, 3D printing, Internet of Things, Automation and Robotics, and cloud computing.
The geography of the digital economy is mostly concentrated around two countries, the United States and China having 75% of all patents related to blockchain technologies, 50% of global spending on IO, and %% of the cloud computing market, 90% of the market capitalization value of the world's 70 largest digital platforms are owned by these two countries, while the rest of the world own just 10% with Africa at 1.3%, Europe 3.6% while Latin America is 0.2%.
I would say as a country we are still the baby learning how to seat down without support, while we may have companies like Flutterwave and Paystack doing a good job in fintech, there is still so much work to be done and it starts from knowledge, they say knowledge is power, but the application of knowledge that is Life changing.