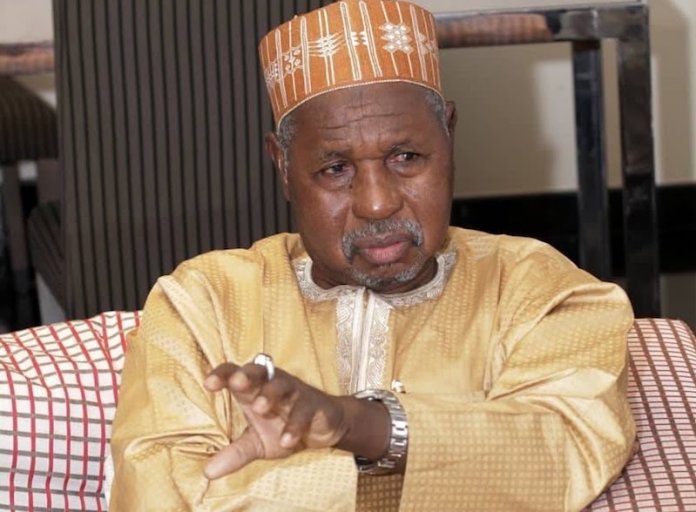 By Francis Sardauna
The Katsina State Governor, Alhaji Aminu Bello Masari, yesterday presented N282.78 billion budget estimate for the 2021 fiscal year to the state House of Assembly for scrutiny and consideration.
The 2021 budget is N101.1 billion higher than the 2020 revised budget of N179 billion.
While presenting the N282.78 budget which he christened 'Budget of Recovery and Consolidation', Masari said the budget is designed to complete ongoing projects across the 34 local government areas of the state.
The governor said N196.1 billion, representing 79 per cent of the budget, is for capital expenditure, while 30 percent of the budget, which is N86.4 billion, is for recurrent expenditure.
He reiterated that 48 per cent of capital expenditure or N135.9 billion would go to the economic sector, while the social and administrative sectors would take the sum of N104.1 billion and N38 billion respectively.
He said: "Under the recurrent expenditure, personnel is to get N30.6 billion (35 per cent); overhead, N42.8 billion (49.6 percent); and N12.9 billion (15 percent) and consolidated revenue charges.
"The total amount projected to finance the budget is the sum of N172.2 billion, which comprises N57.1 billion as internally generated revenue from the Board of Internal Revenue, MDAs and balance of 2020 budget."
Masari added that the "revenue expected from the federation account to finance the budget is estimated at the sum of N115 billion."
He, however, explained that the 2021 budget considered the need to strengthen the resilience of the Katsina people as well as the state, as it seeks to recover from the economic crisis caused by the COVID-19 pandemic.
Responding, the Speaker of the state House of Assembly, Hon. Tasi'u Maigari, assured the state that the Assembly would ensure speedy passage of the budget to enhance the development of the state.