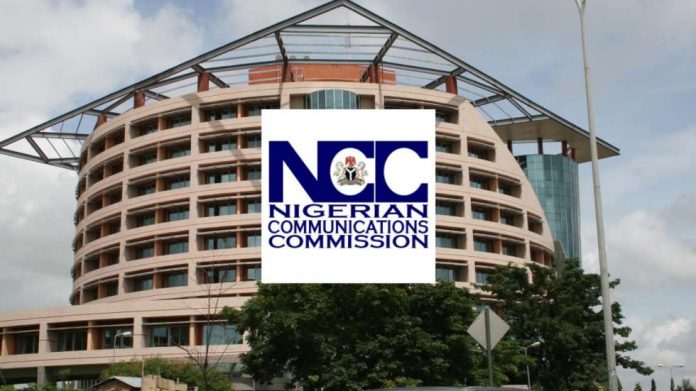 By Emma Okonji
The Nigerian Communications Commission (NCC) has restated the need for ubiquitous broadband access for all Nigerians by the year 2025, while explaining that access to high speed broadband connectivity is not just a necessity, but a fundamental driver of economic growth.
The Director, Public Affairs at NCC, Dr. Ikechukwu Adinde, restated NCC's commitment to broadband access for all Nigerians, when he led a team of NCC's management staff on a courtesy visit to the corporate headquarters of THISDAY Newspapers in Lagos, recently.
Speaking about the new normal brought about by COVID-19, where government, organisations and individual activities have moved online, Adinde said the situation called for increased broadband access, which he further said, had already been captured in the 2020-2025 National Broadband Plan, which projected 70 per cent broadband penetration by 2025.
According to Adinde, "The NCC model on national broadband implementation is based on Open Access Model and that means we will be creating platforms that enable the delivery of broadband across the six geopolitical zones of the country. For the purpose of broadband development, NCC mapped the country into seven zones, with Lagos as a zone of its own, in addition to the existing six geopolitical zones in the country.
"So NCC, under the current leadership of Prof. Umar Garba Danbatta, is committed at increasing broadband penetration across the country. In the last five years of Danbatta's administration, Nigerians have witnessed how broadband penetration grew from a paltry six per cent penetration level in 2015 to over 43. 33 per cent as at August 2020, which is unprecedented.
"NCC is assuring Nigerians of more improved broadband penetration in the coming years, and 90 per cent of Nigerian population is expected to enjoy ubiquitous broadband access by 2025, going by the 70 per cent broadband penetration projection of the National Broadband Plan by 2025."
Supporting the recent call for financing to boost telecoms' infrastructure and broadband penetration across the country, Adinde said: "The conversation to introduce telecoms financing has been ongoing, and we at the NCC will continue to pursue it because we need to support telecoms infrastructure deployment in the telecoms sector. The conversation has been around the cost of capital in terms of raising money to finance telecoms infrastructure and the discussion is ongoing. But NCC on its own has licensed Infrastructure Companies (InfraCos) with the mandate to provide telecoms infrastructure in the sector."
Adinde further said broadband access would improve service quality across networks and that NCC would continue to ensure that subscribers get the best of telecoms service.
Adinde, however said: "NCC's regulation is built on two parameters: Quality of Service and Quality of Consumer Experience. In the area of quality of service, our call set up rate has been very high, showing large volume of successful calls made across networks on a daily basis. In the area of quality of experience of the subscribers, NCC reported in the last three months, how it has resolved consumers complaints across networks. In a sector like telecoms, we cannot run away from consumer complaints and we have done so much to address consumers' complaints to their satisfaction.
"During the lockdown, we were able to compile the number of complaints emanating from telecoms subscribers and we did a comprehensive report of the number of complaints that came over a period of 16 months and we were able to resolve 93.8 per cent of the total complaints compiled."
Addressing the dominance of mobile technology over Code Division Multiple Access (CDMA) technology, Adinde said: "Mobile technology is trending globally, coupled with the fact that in Nigeria, the telecoms industry was liberalised and operators are more inclined to mobile technology, which is now the future technology and CDMA is fast declining. So CDMA operators could no longer face market competition, which has largely tilted towards mobile technology."