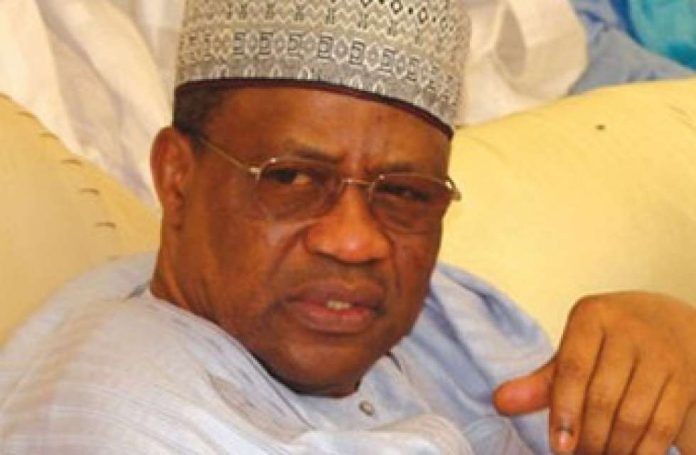 By Laleye Dipo
Two former Nigerian leaders, Generals Ibrahim Badamasi Babangida and Abdulsalami Abubakar have taken different positions from that of the governors of the North-central geopolitical zones of the country over the formation of the North-central People's Forum.
Babangida and Abdulsalami in Minna yesterday described the formation of the forum as desirable for the political and economic development of the region.
It would be recalled that the governors in the region had opposed the formation of the forum vowing never to have anything to do with the organisation.
Babangida and Abdulsalami while receiving the leadership of the forum at separate audiences yesterday, expressed their support for the forum led by a former Minister of the Federal Capital Territory (FCT), Lt. General Jeremiah Oseni (rtd).
General Abdulsalami in his comment, commended those behind the formation of the forum which he said would bring the necessary harmony among the people of the zone.
He, therefore, urged the forum to focus its activities on how to attract development to the region which he said is blessed with human and material resources.
"With the calibre of people that I have seen here today, I am convinced that they will galvanise the region to a greater height".
Babangida on his part, while receiving the delegation at his Hilltop residence, said the formation of the forum "is the best thing that has happened to the region" which he described as a "region of envy to other regions."
He added: "God has blessed the North-central zone, but it has not been able to organise itself to play a leading role in the scheme of things in the country.
"You have made my day today. I have heard of North-east, North-eest commission, South-south People's Forum and the rest of them but when I didn't hear of North-central. I kept wondering what is happening until this day.
"I know you will be the envy of all the regions. In the area of votes, the North-central has more than the North-west, yet North-west makes more noise than the North-central zone."
Babangida, therefore, commended the leadership of the forum "for a job well done", and expressed his total support for it to enable it succeed in all its activities.
Earlier, the Chairman Board of Trustees (BoT) of the forum, Lt. General Useni, told the two former leaders that the forum is not in anyway a breakaway from the Arewa Consultative Forum, adding that just like every other regional bodies, the North-central Forum was formed to address some development challenges in the zone.
He said the forum would go along way in bringing the needed peace, harmony and development to the zone.
"With this forum, there shouldn't be any disharmony anymore in the zone," Oseni said.