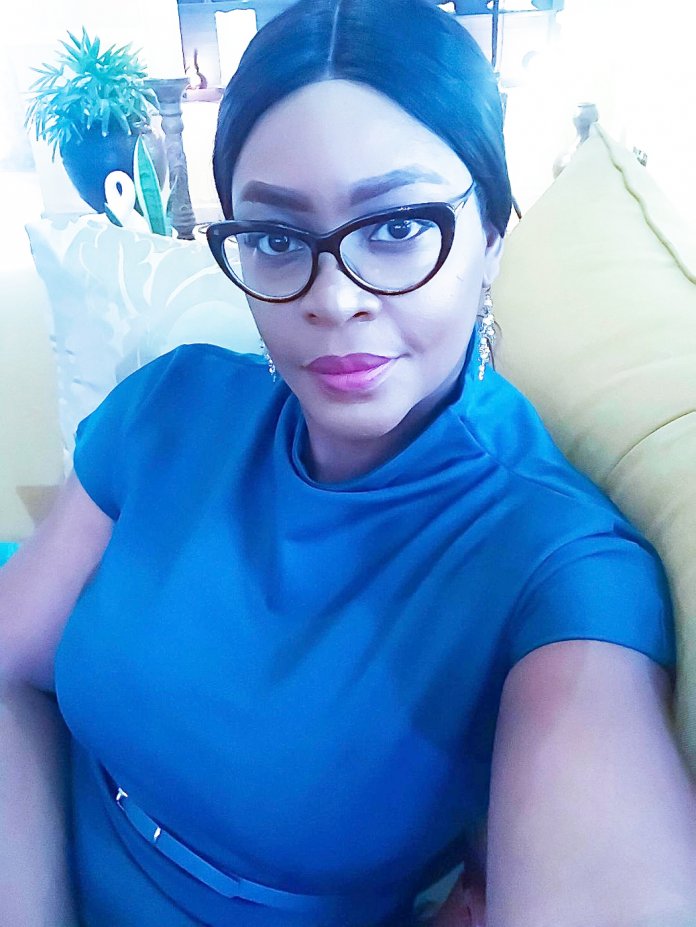 Funmi Holder
Funmi Holder, an award-winning filmmaker, actress, writer and entrepreneur is a popular face in Tinsel, the 14 -year-old soap opera aired on the M-NET network. She shares her career's history and what many of her fans didn't know about her with Festus Akanbi
You made your debut in acting in 2005. Will you say you are fulfilled now?
I actually made my debut a few years before 2005, in a Ghana/Nigeria film titled After the Promise. That was in 2003. It was shot in Ghana but released in Nigeria as well. In terms of fulfilment, I don't think I will ever be fulfilled in my acting career because I am always striving to be better. I don't ever get comfortable to the point that I feel that I have arrived. It's always an ongoing journey but I am grateful for where I am at today in my acting career.
If you had not opted for acting, what other profession would had caught your fancy?
If I had not gone into acting, I most definitely would still be a film producer/film director or even started my own talk show. But away from the creative industry, I would have been travelling full time around the world, exploring different cultures and sharing my knowledge and experiences.
Will you say Tinsel has given you enough recognition and financial clout?
Absolutely, Tinsel has done so much for me. It has helped me develop myself in different areas. I am sure I am a better actress than I was before I came on Tinsel and Tinsel also helped me develop the discipline I needed for my film making career. In terms of recognition, I am on TV almost every night, and it has been that way for the past 11years so it definitely brings a lot of recognition and stability.
You produced the award-winning film, Efunsetan Aniwura. What influenced you to research into the story?
Efunsetan Aniwura is my second feature film, and one that has brought me a lot of international recognition in the creative industry , the first being The Grudge in 2016. I chose to do Efunsetan Aniwura because it is a story that stuck with me as a teenager growing up in Lagos. I also watched the TV series as a child and there was just something about the story I found really fascinating. In 2018, I started my research and started filming in 2019. It has not been released officially into the market but it has been doing excellently at the Film Festivals. It won Best African Indeginous Film at the just concluded Toronto International Nollywood Film Festival, TINFF 2020.
It also screened at the 2020 American Black Film Festival that took place in September 2020. It was officially selected to screen at the Cannes International Independent Film Festival 2020 in October where it made it to the finals. It was also an official selection at the Andromedia Film Festival in Turkey 2020.
Who is Funmi Holder?
I am a very simple person who loves to work hard and play hard. I was born in Lagos and also grew up in Lagos. I studied Botany at the University of Ibadan. I have an adventurous spirit which is why I do a lot of travelling. I love to learn so I am always studying and trying to develop myself. I do not always accept what I am being told as I believe there are always two or more sides to the story. I guess I can make a good detective too ..haha.
At what age of your life did you decide to focus on acting as a career?
Acting has always been a major part of my life. Infact, as a child I was a star in my primary school as I was very active in all the art activities. So I can confidently say I have been acting all my life in some capacity and at various stages. I went into it officially and fully in 2002. I was still in the university then but that was when it all began.
To what extent will you say acting has opened the door of opportunities for you?
Acting gives you some level of fame and recognition that can have both positive and negative impacts. I have been lucky because I have also managed to keep my private life private, while also being in the public eye, which was how I wanted it. It has definitely opened a lot of doors for me.
You have a film company. Tell us about it
Eropreston Creative Ventures was founded in 2015. So far, we have produced four Nollywood films. The Grudge 2016, Efunsetan Aniwura 2020 , The Cock-tale 2020, Poison 2020 . I have a vision for my film company and that is to be known for only quality Nollywood films. I write, I produce and direct.
What percentage of the character of Funmi Holder is reflected in the character of Amaka Fred-Ade Williams which you play in Tinsel?
This question always makes me laugh. The only thing Funmi has in common with Amaka is her work ethic and loyalty to loved ones. But I am very different in that. I am more open minded and liberal, adventurous and very playful when I am with people I am comfortable with. Definitely, not as gullible when it comes to men.
Your career has taken you to several countries of the world. What will you say you have learnt from this experience?
Actually my travelling is for personal growth, enlightenment and knowledge. I have a very curious mind and I have varying interests in different things so I travel to satisfy all that craving. I always feel that I need to see more and know more and it's been absolutely mind-blowing. It's always so interesting to see how others live, their beliefs, culture and traditions. When I travel, I travel like a local. Which means I take their public buses, trains, motorbikes, eat local food etc. I stay in the city centres mostly, I immerse myself and live like a local for those days or weeks, which exposes me to a lot of things and enriches me. Today, I have friends in all the 19 countries I have been to and we still keep in touch.
You are a producer and an actor. How have you been able to combine these challenging roles?
Being a producer and actor is not that difficult for me as I am very good at multi-tasking. I love to keep busy, I have very good organisational skills and I love acting, so it's a win-win. Of course there will be challenges but with each production and helpful crew members, I have grown and I want to believe I can handle things better now under any kind of pressure.
How have you been able to ward of distractions from predatory fans?
Predators? What are those? Haha, but if you mean men. Why would I want to keep them off? I like them, they make my life interesting hahaha. But seriously, I have been lucky, I am surrounded by wonderful people and I am grateful.
When is Funmi getting married?
Marriage will come when it should and to the right person.
Some believe Tinsel is dragging too long?
Tinsel is here to stay. We are breaking records and I am happy that I am a part of this milestone. 14 years and still counting.
You hardly attend social events. What are you scared of?
I am actually not scared of anything as I love meeting people. To be honest, I think most times it's just laziness, having to dress up , then put on all that make up, with those high heels…by the time I have finished thinking about all that work, I will just put on a movie instead or read a book. But I do know I need to go out more, my friends keep telling me.