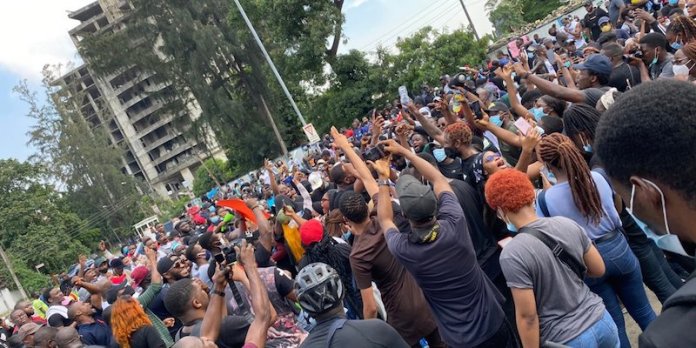 The vehement protest by the youths was a right step in the right direction. The protest which was applauded globally has exposed the wickedness, greediness and selfishness of Nigeria leaders.
The palliatives meant to cushion the effect of Covid-1 9 were stacked in various warehouses in the states of the federation instead of being shared among the masses of the country. The irony of it all some of the palliatives had been given to the families, relations, friends and political cohorts of those in power. The peace protest exposed our callous, satanic and ungodly leaders.
The security guards, charged to secure the palliatives, opened the can of worms to the hoodlums who had been chained with twin evil of anger and hunger. The invitation of the army by the Lagos State governor was ill-motivated and undemocratic. The army noted for protecting the citizen from external aggression could have applied wisdom, not to shoot at the harmless protesters who cannot hurt an ant. Nigeria leaders, particularly politicians, should do the needful by resigning their appointments both at the local, state, federal, and the National Assembly, and give room for the youths to take over the affairs of the nation.
I stand to be corrected, not all members of the disbanded SARS are bad. But
I will suggest the underlisted as part of measures to reform the police force.
They should be given decent accommodation, with deserved amenities such as water and power supply. They must appear neat and tidy all times.
Two, pay them a reasonable salary compared with workers in NNPC, banks, oil companies. They must be given moral and humane training, to partner with the masses who can give them vital information to make their job easy. They must be aware that the guns they wield are no criteria to kill with impurity. Finally, the government should not hesitate to reward the men and women of the force who are above board.
Prince Dapo Odewole, Lagos