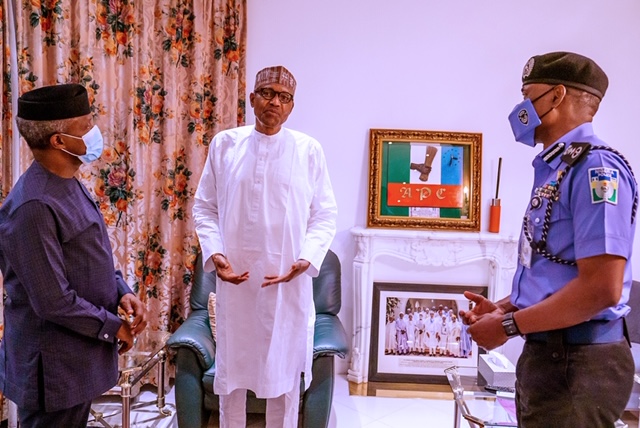 Onuminya Innocent in Sokoto
Following the approval of President Muhammadu Buhari and Inspector General of Police (IGP) Muhammed Abubakar Adamu for the recruitment of community police by the states, no fewer than 1,347 special constable of Zamfara community police yesterday passed out at Police Training School, Sokoto.
Speaking at the event, Inspector General of Police (IGP) Muhammed Adamu represented by Assistant Inspector General of Police AIG Zone 10, Muhammad Mustapha, said the gesture would go along way to tackle security challenges in Zamfara State.
IGP disclosed that the graduands had undergone full police training stressing that they would help in solving the problem of shortage of man power in community policing in Zamfara State.
"As you are aware those passing out today had to undergo full police training under the police review training manual," he stated.
Earlier, the Commandant of Police Training School, Sokoto Assistant Commissioner of Police (ACP), Kabir Muhammad, said the graduands comprise 1,342 males and five females were found worthy in character and learning and so qualify to be integrated into community policing.
The Commandant commended the Zamfara State Governor, Dr. Muhammad Bello, for taking a good step in a right direction.
"I must commend the effort of the governor for this gesture, it will go a long way to curb crimes in Zamfara State."
In his address, Governor Muhammad Bello thanked President Muhammadu Buhari and Inspector General Of Police Muhammed Adamu for giving approval for the state to recruit community police.
He enjoined the graduands to respect human rights and also charge them to abide by the rules of engagements and not to take laws into their hands.
According to the Governor the gesture would help in curbing Youths restiveness and also tackle security challenges bedeviling the state.
He averred that no amount of money was too much to spend on security saying the primary aim of any government was to safeguard the lives of its citizens.
He added that other 1200 constables are also undergoing training at Kaduna police college.