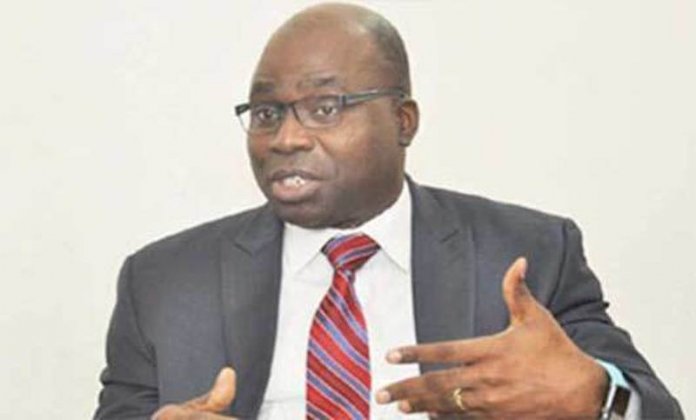 Alex Enumah in Abuja
Chairman of the Independent Corrupt Practices and other related offences Commission (ICPC), Professor Bolaji Owasonoye, and Delta State Attorney General and Commissioner for Justice, Mr Peter Mrakpo, are among 72 lawyers that emerged successful for the conferment with the prestigious rank of Senior Advocate of Nigeria (SAN).
Also successful is a former National General Secretary of the Nigerian Bar Association (NBA), Mr Adams Osigwe.
Out of the 72 successful appointees, 62 are advocates, while the remaining 10 are from the academic.
According to a statement by the Director Information, Supreme Court, Dr Festus Akande, the successful appointees would be sworn in on December 14,
"The Legal Practitioners' Privileges Committee (LPPC) at its 143rd plenary session held November 13, 2020, has elevated seventy-two legal practitioners to the Inner Bar. The rank of Senior Advocate of Nigeria (SAN) is awarded as a mark of excellence to members of the legal profession who have distinguished themselves as advocates and academics.
"The swearing-in ceremony of the seventy-two legal practitioners is scheduled for Monday, December 14, 2020", Akande said.
The committee had in September shortlisted a total of 137 candidates both at advocate filtration stages and academic pre-qualification exercise for the conferment of the SAN rank.
Acting Chief Registrar of Supreme Court/Secretary, Legal Practitioners' Privileges Committee, Hajo Sarki, had stated that, "All qualified candidates short listed are graded under the category system of the Legal Practitioners' Privileges Committee Guidelines, 2018".
Sarki had stated that the General Public was at liberty to comment on the integrity, reputation and competence of the candidates, adding that, "Any complaint (s) presented to the Legal Practitioners' Privileges Committee must be accompanied with a verifying affidavit deposed to before a Court of Record in Nigeria".
However, after screening by the Committee only 72 out of the initial 137 emerged successful.
The figure however remains the highest in the history of lawyers to be conferred with the SAN rank, doubling the number of 30 appointed last year.
Other successful appointees include; Obafemi Adewale, Chukwuemeka Nwagwu, Abdullahi Yahaya, Robert Emukpoeruo, Boma Alabi, Osayaba Giwa-Osagie, Muhammad Nda Nusa, Terkura Pepe, amongst others.