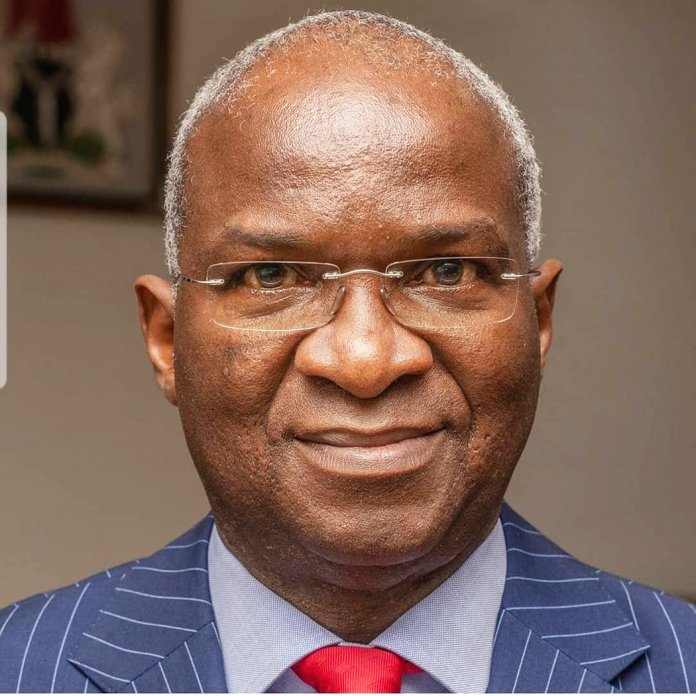 Deji Elumoye in Abuja
The Minister of Works and Housing, Mr. Babatunde Fashola, has disclosed that over N69.909 was owed to contractors by the federal government for housing projects already executed and delivered across the country.
Fashola spoke yesterday, while defending the 2021 budgetary proposals for the Ministry of Housing before the National Assembly joint Committee on Housing.
According to the minister, prioritisation of projects by the Ministry for the 2021 fiscal year, was necessitated by the difficult situation at hand of having N76billion approved for capital projects in the coming fiscal year, a little above the N69.9billion outstanding liabilities.
The liabilities, he explained, are monies owed the various constructors handling series of capital projects for the Ministry across the country.
The former governor of Lagos State said: "The concluding part of our 2020 report is to highlight the liabilities that we have outstanding and this is the sum of N69.9billion. So, when you look at our 2021 budget, we are almost on a very tight fix because if you we have liabilities of N69.9billion how far will a budget of N76billion then take us? However, let me point out that budget of N76 billion was based on the envelope prescription from the Ministry of (Finance), Budget and National Planning and also the financial realities at the time the budget occurred and also the price of oil"
The minister further explained: "Now the big elephant in the room is the outstanding liabilities and I like to say with every sense of modesty that I think that we should be commended for bringing this out now when something can be done about it. I say that because often times, what we end up talking about is that there are abandoned projects."
"The truth about it is that anytime I look at the word abandoned projects, when you look at abandoning, it means to forsake something. We have not taken a decision to forsake those buildings or those projects. "What has simply happened is that we haven't paid enough attention to them to make sure that they are properly appropriated for, to make sure they are properly funded to completion. We have resolved that until we finish them they don't serve the people of Nigeria and we think that that is why you are there and we are here. So a decision must be taken to finish those buildings."