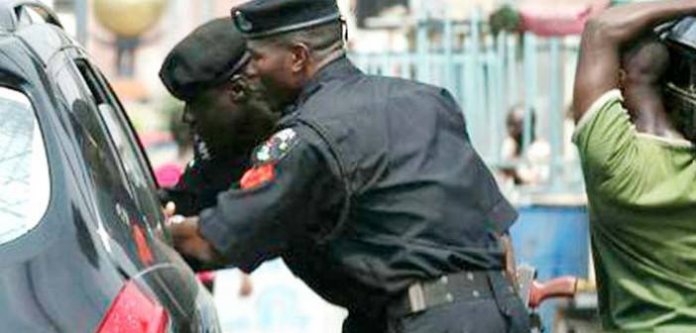 One of the spinoffs and salutary effects of the nationwide #ENDSARS protests, is the urgent need for a holistic Police Reform in Nigeria. Every administration has paid lip service, to this rather crucial national concern. The social anguish which the abysmal performance of the Nigeria Police has occasioned, is the subject-matter of this Discourse by Olawale Fapohunda, Kemi Okeyondo, Professor Etannibe Alemika, Dr Benson Olugbuo, Okechukwu Nwaguma, Danladi Plang and Innocent Chukwuma, who suggest various ways in which the Nigeria Police can be reformed and repositioned, to better carry out its constitutional duty of securing the civil populace, without terrorising the very masses they are meant to protect A Frustrating Exercise
By Olawale Fapohunda
For most justice sector reform advocates, writing about Police reforms or participating in government inspired conversations on policing, has become a frustrating exercise. It is sad to admit that over the years, we have simply had zero political will to undertake the far reaching reforms that are required to ensure that we have a Police that works in the interest of our citizens. I sympathise with the frustrations of those who complain that the tangible outcome of the #ENDSARS protests, appear to be limited to the establishment of Judicial Panels of Inquiry into rights abuse of some officers of the now disbanded Special Anti-Robbery Squad (SARS) across the States. While these panels are necessary for the purpose of reversing a culture of impunity that largely characterised the operations of SARS, they cannot by any stretch of imagination, be seen to be the vehicle through which sustainable Police reforms will be achieved.
After #EndSARS: All Noise and No Action
There is palpable worry that the current hullabaloo about Police reforms may, at the end of the day, be just all noise and no action. Several of my colleagues in government have argued that, Police reforms cannot be achieved in a day. That it will be a process and not an event. I agree. They say such is the enormity of the challenges facing our Police, that government should be forgiven for taking its time. I disagree. We simply do not have the luxury to remain frozen in our thoughts, about the enormity of what needs to be done. An important lesson from the #ENDSARS protests is that Police reform is not simply a matter of law and order, but one that has direct and consequential implications on our economy. There is nothing that needs to be done about Police and policing reform in Nigeria today, that cannot be found in the reports of the many government enabled high-level Commissions on Police, many dating back to at least 1999. Our reality is that all of these reports, are gathering dust on the shelves of several government institutions. These reports, without exception, are as relevant today as they were when they were written.
Summary of Police Reforms Reports 1999 to date
A casual reviewer of the reports of Committees and Commissions established by the Federal Government from 1999 to 2019, will find similarities in their findings and recommendations. They all agreed that in a large and populous country like Nigeria, the Police need to be well equipped, in terms of personnel, weaponry, forensic, communication and transport support.
Further, the reports state that the Police need to have the operational, freedom to carry out their responsibilities professionally with satisfactory working conditions, while being held accountable for poor performance or misuse of power.
The reports also identified several areas in which the Nigeria Police were failing Nigerians. Some of these areas include (a) Limited capacity to collect and analyse preventive intelligence, especially pertaining to serious crimes (b) Poor Criminal Investigation ability. This was identified as one of the reasons behind the under-reporting of crime in Nigeria. Unfortunately, the so-called premier investigation agencies like CID, were said to be underperforming (c) Vacancies. The Nigeria Police continue to have huge vacancies. The reports noted that efforts to recruit, have largely been politicised. While even in those cases where recruitments were achieved, the process and quality of those recruited was said to leave a lot to be desired. The reports identified an under-strengthened Police Force as an immediate outcome of a poor recruitment policy. (d) Outdated arms and equipment. The reports stated that our Police Force continue to use obsolete equipment and arms, and lack the latest technology that would help in investigation and intelligence gathering.
(e) Lack of proper training. The reports specifically noted that existing Police training academies are poorly staffed, and often don't have the necessary facilities in terms of equipment and technology. This is particularly regrettable, given that well-trained and motivated human resources are key to any Police Force's success. (f) Poor Police infrastructure. The reports noted the unsatisfactory practice of housing Police stations in impoverished accommodation. (g) Police-Public relations. The reports noted that Nigerians view the Police as corrupt, inefficient, politically partisan and unresponsive.
These perceptions of the Police are largely based on citizen's unhappiness with the manner Police handles complaints, particularly against abuse by its officers.
An important addition that is missing from all the reports, is how to ensure that our Police are enabled to respond to the avalanche of social and technological changes, fuelled by the internet and the new social media that are fast changing the nature, intensity and the reach of crime, leading to unprecedented and frightening dimensions of lawlessness.
Mr. President must lead
In my respectful view arising from our many failed attempts at Police reforms, transformative reforms in the Nigeria Police can only be achieved though deliberate presidential intervention. Previous ministerial interventions have always stopped at the level of the host Ministry. Current efforts to saddle the leadership of the Nigeria Police with the responsibility of leading Police reform initiatives, is almost guaranteed to fail. The Police cannot reform itself. Similarly, the existing Police oversight institutions, the Ministry of Police Affairs, Police Service Commission and the Police Council, have all proved incapable of setting an actionable agenda for Police reform.
Mr. President must simply lead the Police reform initiative. As a first step Mr. President should convene a review of the existing reports of all previous Commissions and Committees on Police reform, including those of the Constitutional Conferences, with a view to identifying immediate to long term key interventions areas. All these reports contain bold and practical proposals, that can form a working document for a Federal Government action plan for Police reform.
Olawale Fapohunda, Honourable Attorney-General, Ekiti State, Nigeria