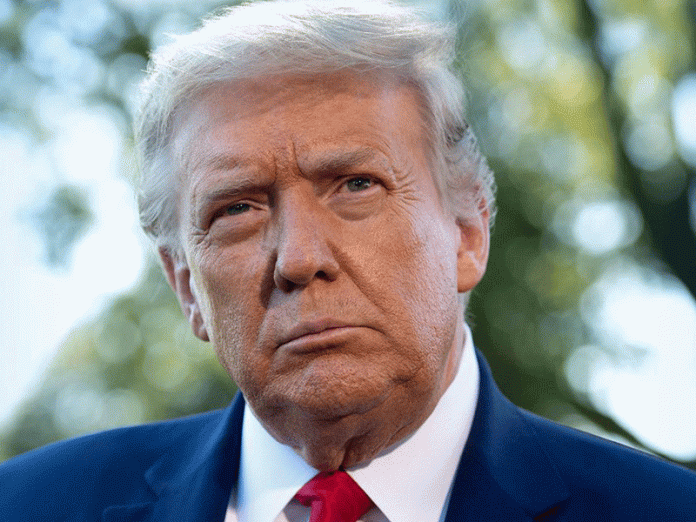 Gratitude
It has been four truly wonderful and tremendously fulfilling years of both learning and imparting knowledge as the Editor of this esteemed Publication, This Day Lawyer; and I thank my dear Chairman, Prince Nduka Obaigbena (Publisher!) for recognising my journalistic abilities long before I myself knew I had them in me. I also thank my Managing Director, Eniola Bello, still my critic after four years; his comments are always spot on; my Deputy Editor, Jude Igbanoi – patient, kind, dutiful and hard working, humorous, with the best ideas in the world – together, we make an excellent team (even if I say so myself) – Jude, thank you; and to our Photo Correspondent, Kolawole Alli, who never fails to rise to the occasion, no matter how short the notice is; Adajò, and my 'Junior Editor' – for being my sounding boards whenever I call on you to be – thank you. Akinwale Akintunde, our beloved Judicial Correspondent who went to be with the Lord earlier this year, we love you, but God loves you more – Requiescet in pace. Amen. To our columnists, I express my gratitude, especially to Chief Mike Ozekhome, SAN, who has never failed to deliver his column since he started with us. And, to our readers – Justices, Judges, my learned colleagues and non-Lawyers, I thank you all – your readership and comments encourages us and spurs us on to do better. Thank you all.
'We're Gonna Make America Great Again!'
Around this time in 2016, just about a month after I assumed the position of Editor, the race for who would succeed President Barack Obama had already been concluded, and millions of people, including my humble self, had been extremely disappointed that Senator Hillary Clinton had narrowly lost that election to President Donald Trump.
In my piece of November 15, 2016: "We're Gonna Make America Great Again", I expressed my disappointment that Clinton had lost the election to Trump, not just because she is a womanlike myself, but because she was/is eminently qualified for the job, more so than Trump. In fact, I felt that out of all the 2016 hopefuls, she was probably the most qualified – aside from being a Yale trained Lawyer, she has a wealth of experience in governance, and carries herself with the sense of dignity that is expected of the President of the USA, or any President for that matter, quite the opposite of narcissistic Trump, who behaves like a spoilt child and a vicious bully.
Narcissism is a personality disorder in which "a person has an inflated sense of self-importance". The symptoms of this disorder include "an excessive need for admiration, disregard for others' feelings, an inability to handle any criticism and a sense of entitlement". All these symptoms are evident in President Trump's behaviour; and while those who suffer from Narcissism can be treated to an extent, the illness is mostly incurable!
Hillary Clinton said during her election campaign:
"A clear choice in this election. A choice between division and unity…..between strong steady leadership or a loose canon who could put everything at risk…..". How right she was. Trump is indeed, a loose canon. Even though he didn't make America great again, nor beautiful as he had once boasted that he would, but instead, amongst his many other wrongdoings, he enabled the racist white supremacists to take America back to almost pre-1960's. We must thank God, that he did not start World War III, with his recklessness.
However, there may still be a positive side to the Trump administration exposing the continued existence of racism and allowing it to thrive – it showed the extent to which it still very much exists in America. Without the nonchalant, lackadaisical, permissive and even encouraging attitude to racism, its deep-rooted and deep-seated existence in American institutions, including the Police, may not have come to the fore as it has done over the past four years of Trump; and it is obvious that, President-elect Joseph R. Biden and the Vice President-elect Senator Kamala Harris, certainly have their work cut out for them, as far as this evil, racism, is concerned, and as a matter of urgency, dealing with the Covid-19 pandemic.
The 'A Team'
This time around, Trump faced very stiff opposition from the Biden/Harris ticket, in terms of the fact that it is an 'A team'. For those who are racist and sexist and wanted a White male President, like President Trump, Biden is a White male (though not a racist). For the women and racial minorities, Harris is female and mixed race. In short, they tick all the boxes. I remember when Clinton ran against President Obama to clinch the democratic ticket, the disgusting KKK (Ku Klux Klan) white supremacist group, openly declared that they preferred "a Nigger to a Bitch" (their horrible derogatory words, not mine), that is, they would rather have an African American man as President, than a woman. Special congratulations go to Senator Harris (also a Lawyer), for being the first woman ever to attain the position of Vice President, in the history of the United States of America.
Politicians and Election Petition Tribunals
I had written that: "The most important lesson that I learnt from the 2016 US election, and indeed, Hillary Clinton, and I think all Nigerian Politicians should take a leaf from her book, is, be graceful and maintain your dignity, even in defeat. 'ye lò court lo jo jumò' (Stop going to court incessantly). Why is it that every Politician that loses an election is at the Election Tribunal, even when the matter is frivolous and lacks any merit?"
I certainly do not deny the fact that Section 6 of our Constitution (the 1999 Constitution of the Federal Republic of Nigeria, as amended) allows us to ventilate all our grievances in the courts (except those contained in Chapter 2 of the same Constitution), but, in law, we have what is called "frivolous and vexatious matters, abuse of court process", and many of the election petitions we see fall into this category (bad losers), possibly like President Trump's election petitions, which are probably nothing more than an indication of his bad game spirit and false sense of invincibility.
Despite the fact that many were disenfranchised during the 2016 US Presidential election, like in Durham County, North Carolina where at least 40% of the population which comprises of African Americans who would probably have voted for Clinton, could not vote; thousands of voters were also illegally removed from the voters list; Russia was accused of election malpractice on behalf of Trump – Hillary Clinton did not go to court, even though she had ample grounds to do so.
At the time, Trump who had mentioned that the American electoral system was flawed (just in case he lost the election it seems), went silent on that issue when everything worked out in his favour, and he was declared the winner of the election.
This time around however, President Trump rushed to court before the final results were released, as he had said he would even before the election took place, because as a Narcissist, defeat is unthinkable and unacceptable, since he erroneously believes that he is 'best thing after sliced bread'; everybody wants him except the haters, and he could not possibly have been rejected for Biden! Or, alternatively, was the expression of his intention to go to court before the election, an indirect admission/recognition by Trump that he's not as popular as he believes he is? In fact, many Americans believe that Trump is undermining their democracy, just because the election did not go his way. He seems to have learnt a lot from Nigerian Politicians!
Be that as it may, it was a very close race; and though more people registered and voted in the 2020 election more so than 2016 – an indication of their dissatisfaction with Trump's administration and desire to vote him out of office, nevertheless, the race showed that whatever he may be or may have done, Trump still has a huge following amongst his people.
I wish the 'A team' the best of luck, going forward, and hope that Nigeria will be able to reap some benefits from this new administration, especially since many Nigerians supported them. Many complained that President Obama did nothing for Nigeria, not even so much as a visit when he came to Africa, in spite of the fact that we rooted for him. If the only thing that Biden's administration does is to assist us in vanquishing the Boko Haram insurgents totally and not just technically (as the Nigerian Army/Government have been claiming), so that life in the North East can return to normal, and assist us to rescue those who still remain in captivity like the Chibok girls and Leah Sharibu, we will be grateful.
Destruction of the Lagos Courts and the Consequences
Back to Nigeria! I have received several calls from people and clients, enquiring about what will happen to their ongoing matters as a result of the destruction of the courts by miscreants following the #ENDSARS Protests. For those matters that are still in the pre-trial stage, theirs is easier. The Chief Judge of Lagos State, Honourable Justice Kazeem Alogba, has called on Counsel to make available, copies of all the processes which they have filed in their various matters.
For those that are part-heard, however, it is more complex. If the proceedings have been uploaded into the Judicial Information System (JIS) by the Court Registrars, then they should not be too difficult to reproduce, and once there is a venue for the courts to sit, the matters may be able to continue; the same applies to pre-trial matters – once the existing court processes have been made available and there's a venue, they should be able to continue.
However, if the proceedings have not been uploaded into the JIS, part-heard matters may have to be started de novo (from the beginning), even if they were at judgement stage, because the Judges' records of proceedings would not have been duplicated into the system, and will therefore, be unavailable.
Another complication will be that of the destruction of exhibits. While certified true copies of some exhibits can be obtained, some may be unique and irreplaceable. Luckily, Section 97(1)(c) of the Evidence Act 2011 (EA) provides that secondary evidence (defined in Section 95 of the EA to include certified and photographic copies) may be given where the original is destroyed or lost. But, what if the exhibits are items, not replaceable documents? What about the issue of witnesses who may have died after giving evidence in matters in which the court proceedings were not uploaded to the JIS, whose testimony can therefore not be retrieved? And Section 77 of the EA provides that oral evidence must be direct. What will happen?
Also unfortunate, is the burning of the Lagos DNA Forensic Laboratory. Are we going to return to sending samples abroad for DNA analysis, further slowing down the wheels of justice in Lagos?
The consequences of the wanton destruction of the courts in a system that has already been adjudged to be clogged and slow, is disastrous, to put it mildly. Cases that have lingered for years, will drag on for even more years. A younger colleague was telling me how happy he is because he was able to get a Decree Absolute for his client a few days before the court burnt down; that even though he was unable to get a certified copy of the actual Decree, the divorce has been finalised. Sadly, many of us Lawyers were not that fortunate, in our own matters!