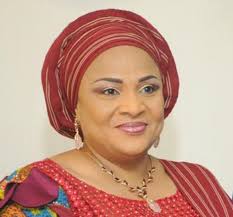 Tragedy occurred yesterday at the Bodija area of Ibadan, Oyo State capital, as Grandex, a supermarket belonging to Florence, wife of a former Oyo State governor, late Abiola Ajimobi, was gutted by fire.
THISDAY learnt that the inferno that started in the afternoon from the back office of the supermarket later spread to the main store.
Those at the popular Osuntokun junction also saved the day as they rallied round to fetch water and bring fire extinguishers to fight the fire before the arrival of the state fire fighters.
Men of the Oyo State Fire Service and the Federal Fire Service later put out the fire.
A part of the grocery and household store was, however, damaged in the supermarket.
An eyewitness, Bamidele Osinlowo, said, "The fire started at about 3pm. We called the Oyo State Fire Service. Within 10 minutes, they arrived with a truck. We joined with our extinguishers."
The widow of the former governor was said to have visited the supermarket.
Some of her aides later joined in evacuating goods from the stores with some personnel of Operation Burst on hand to repel hoodlums from looting the supermarket.