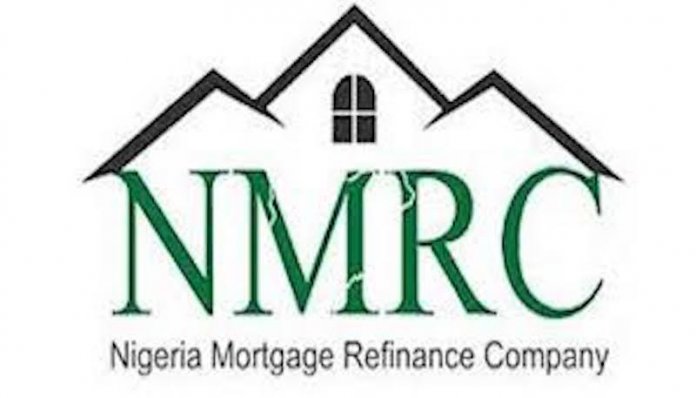 By Dike Onwuamaeze
The Nigeria Mortgage Refinance Company (NMRC) in collaboration with the DLM Capital Group has successfully raised N10 billion at the rate of 7.20 per cent for the refinance of existing mortgage loans.
The N10 billion fixed income bond, which has seven years tenure, was oversubscribed by 328 per cent.
The Managing Director of the NMRC, Mr. Kehinde Ogundimu, said during the bond signing ceremony in Lagos on Monday, that the proceeds of the issue would be used to refinance existing and upcoming NMRC's conforming loans due to participating financial institutions, adding that it also demonstrated "our commitment to ensure that there is liquidity in the industry as it is attracting pension funds."
Ogundimu stated that the 7.20 per cent interest rate would substantially reduce the rate at which the primary mortgage institutions are lending to their customers.
"On the long run there will be a substantial drop in interest rate to mortgage client. We are secondary mortgage players and whatever we get we give to the mortgage lending institutions for then to on lend.
"What we charge is very small so I will expect that there will be substantial decrease in mortgage loan going forward from this issuance," he said.
He also pointed out that, "the key challenge to mortgage finance in Nigeria is affordability and the biggest impediment to that is interest rate. So, what we are witnessing now is a significant drop in interest rate.
"The cost of houses is also going to drop because in the past the PMIs borrow money at 30 percent. So we expect that this will also translate to cost reduction and more Nigerian will be able to afford mortgage going forward."
The managing director said the mortgage market has started to witness significant improvement in pre-payments by clients who are desirous of taking advantage of the prevailing lower rate in the market.
He also hoped that market-determined rate would bring efficiency while the rate clients get would depend on their individual risk assessment by the mortgage lending institutions.
The Group Chief Executive Officer of the DLM Capital Group, described the issue as it was oversubscribed by 328 per cent. "That is the highest subscription in our corporate market for mortgage fund so far."