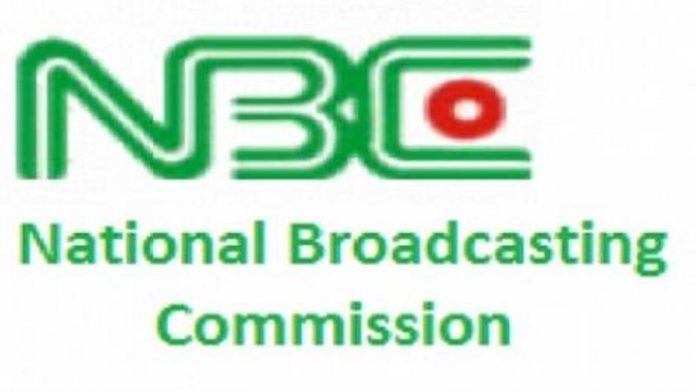 By Shehu Abdulwaheed Adisa
Introduction
This writer was in shock and dismay when he came across this NEWS and the Fining by NBC. It has been trailed with a series of arguments from writers, and a divergence of opinions have been submitted therein. I seek to pour my own perspective, on this issue. However, it's pertinent to bring forth the information that triggered this article for a good understanding.
Premium Times on the 26th of October, 2020, reported that the National Broadcasting Commission (NBC) had fined Arise TV, Channels TV and AIT N3 million each over their "unprofessional coverage" of the #ENDSARS protests, and the crisis that followed it.
Acting Director-General of NBC, Prof Armstrong Idachaba, announced the sanction at a press conference in Abuja. He said that if the Commission escalates the violations that emanated from the misuse of social media sources by broadcasters, sanctions according to the provisions of the law, NBC can comfortably shut the stations down.
Idachaba said the stations' offence was capable of leading to a breakdown of law and order, but the option of the fine will serve as a warning to the stations and others.
Where would it be said that NBC derives this power?
Quick response to the above question would be traced to NBC Code 2020 (Amendment to New edition). The Section provides for warning over unconventional reportage and liability for violating same.
For the purpose of clarity, Code 5.6.1 reads thus:
The Broadcasters shall verify news materials emanating from unconventional source, as fake news is prohibited.
The Code further provides that the broadcasters shall ensure that news materials sent in by the public are vetted, to ensure editorial responsibility also.
The Broadcaster shall be liable for any of the breach of this Code emanating from the use of materials from user generated sources.
There are plethora of guidelines for any broadcasters provided by the same Code, but my focus is whether the fine is constitutional or otherwise. Another question that needs to be asked is, did NBC act within the purview of Twin pillar of Natural JUSTICE in arriving at their decision?
This response to the question would be in the negative.
From all indications, the fined broadcasters were deprived of being heard by NBC, and as such denied the opportunity of presenting their cases. In fact, NBC acted in a judicial capacity, and by so doing, it became the complainant and the judge in its own cause, which offends provision of Section 36 of 1999 Constitution (amended) with regard to fair hearing.
The section is to the effect that:-
(1)In the determination of his civil rights and obligations, including any question or determination by or against any government or authority, a person shall be entitled to a fair hearing within a reasonable time by a court or other tribunal established by law and constituted in such manner as to secure its independence and impartiality.
Flowing from the above section and considering the legal implication of imposition of fines by NBC, I submit that such imposition of fine constitutes a determination of fined broadcasters' civil obligation, and as such, NBC is expected to have provided room for the fined broadcasters to defend the allegations.
I also am not unmindful of Section 36(2) of the Constitution which provides an exception to Section 36(1), and this portrays that NBC in the administration of a law it is empowered to administer, may make a decision affecting a person's civil obligation, provided that such law provides that the person whose obligation is being determined, is allowed to present his case, before a decision affecting that person is made.
For ease of reference the section provides thus:-
Without prejudice to the foregoing provisions of this section, a law shall not be invalidated by reason only that it confers on any government or authority power to determine questions arising in the administration of a law that affects or may affect the civil rights and obligations of any person if such law
(a) provides for an opportunity for the persons whose rights and obligations may be affected to make representations to the administering authority before that authority makes the decision affecting that person; and
(b) contains no provision making the determination of the administering authority final and conclusive.
It is glaring from the wordings of these sections that before any decision could be made by any administration or authorities, the parties must be given room for representation. Were the fined broadcasters allowed to make their representation, in order to defend the allegation? NO.
However, the effect of failure to observe the principles of fair hearing, has been settled in a long line of authorities. NBC's decision on imposition would be faulted by the decision of His Lordship, Niki Tobi JSC (as he then was) where he rightly and poignantly submitted in Orugbo & Anor v Una & Ors (2002) 16 NWLR (Pt.792) 175 @ 199 A-D that the fair hearing principle entrenched in the Constitution is so fundamental in the judicial process or the administration of justice, that breach of it will vitiate or nullify the whole proceedings, and a party cannot be heard to say that the proceedings were properly conducted and should be saved, because of such proper conduction.
It is to be noted that principles of fair hearing isn't only applicable in court of law, but also in any tribunal or authority(ies) who act in a judicial capacity. See Mohammed v Olawunmi & Ors (1990) 2 NWLR (Pt.133) 458.
Hence, the imposition of fine by NBC is in violation of fundamental right of the broadcasters, and same is said to be unconstitutional.
Having said that, does NBC even have the power in law to impose fines, since they are just a regulatory body?
The answer to this question would also be negative.
But, it must be noted that there are conflicting decisions of Court of Appeal on this issue.
Few of these conflicting cases are:-
CAC v Seven-up Bottling Co. (2017), 17 Moses Ediru v F.R.S.C (2016), 18 and Ebong v Securities and Exchange Commission (2017) LPELR-43547(CA) 36, the Courts of Appeal have held in aforementioned cases that a regulator has the authority to impose civil penalties without recourse to the Courts.
But, however, a contrary decision was submitted in the most recent case of NOSDRA v ExxonMobil (2018) LPELR-44210(CA), the Court held that an Administrative/Regulatory Agency has no power to impose fines, without proper adjudication by a Court of law. For the purpose of clarity, the words of the court is hereby reproduced verbatim:
"I must here underline the fact that, awarding a fine is a judicial act and it is the sole prerogative of a court of law under Section 6 of the 1999 Constitution of the Federal Republic of Nigeria 1999 (as amended). No other organisations or bodies, can usurp that power. Any law that would consign to anybody other than the courts the power to award fine, is unconstitutional".
It is a settled principle of law that where there are conflicting decisions of court, the latter in time prevails. It appears that NOSDRA's case is the latest decision, and lower court is bound to follow same. See OSAKWE v FEDERAL COLLEGE of EDUCATION (2010) 3 SCNJ.
Conclusion
On this note, NBC was wrong to have imposed such fine without giving room for representation.
Shehu Abdulwaheed Adisa, Final Year Law Student, Ahmadu Bello University, Zaria