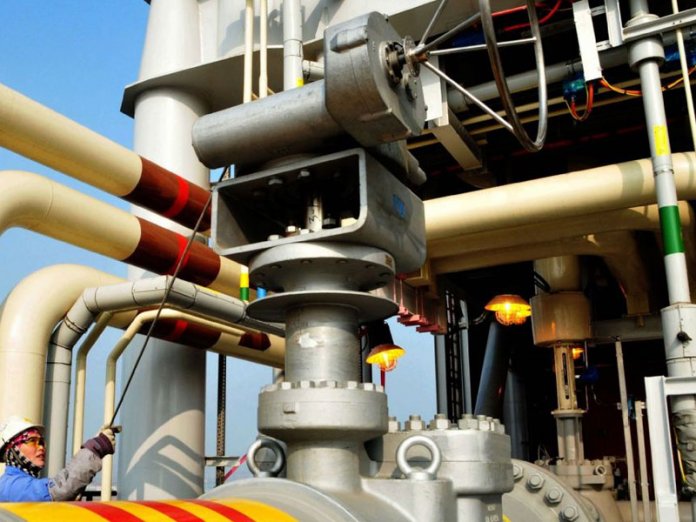 By Emmanuel Addeh
President of the Nigerian Gas Association (NGA), Mrs. Audrey Joe-Ezigbo, has argued against the about five gigawats of electricity currently being produced in the country, saying for industrialisation to take place, the country should be planning for 200 gigawatts going by the United Nations (UN) standards.
Speaking during the a web conference organised by the virtual Oil Trading and Logistics (OTL) Africa Downstream Expo 2020, Joe-Ezigbo stated that Nigeria has the capacity to achieve the feat, given the enormous gas resources available in the country.
She noted that the country has a ready-made market that is willing to be served, adding that there's no reason a country of 200 million people should be stuck on 5gw of electricity.
"As many of us may know, we have over 203 trillion reserves of proven gas and another 600 trillion of unproven reserves, but we are not seeing the impact yet.
"We can leverage on gas for economic diversification and build resilience in the economy. Most of the economies that use more gas were a bit more immune to the twin shocks of the pandemic and oil price crash that have happened in the last one year.
"From the power point of view, we are a nation of 200 million power and at best we are producing just 5 gigawatts of power whereas by the UN standard , we should be producing 200 gigawatts because the standard is one gigawatt per one million people," she said.
According to her, almost 80 per cent of the country's generation is thermal power and gas-fired and Nigeria can very quickly leverage to ramp up power supply in the near future.
"There are also huge multipliers because you can leverage gas in industry, homes and power sector and then it can create revenues.
"But at the same time we are creating employment which is a huge imperative for our nation. We are constrained by infrastructure. Infrastructure remains a huge conversation as well as the regulatory and legislative framework and general business environment.
"Nigerians have come to realise that we have the resource, we have the market potential and we have the interest generally speaking. We need to find a way to bring it all together," she noted.
In his intervention, President , Nigeria Liquefied Petroleum Gas Association (NLPGA), Mr. Nuhu Yakubu, called for a review of the policies in the sector to encourage growth .
"There are programmes we should be reviewing , policies and regulations to enable import substitution and begin to apply our own natural endowments for our people, rather than exporting more resources to empower foreign countries.
"To do that, we actually need to work on the downstream because it's the downstream the establishes the high stream.
"We have to look at how to deliver this gas to the market in a manner that's cost effective for and their businesses in a manner that's accessible and affordable and that should form part of our conversations," he said.