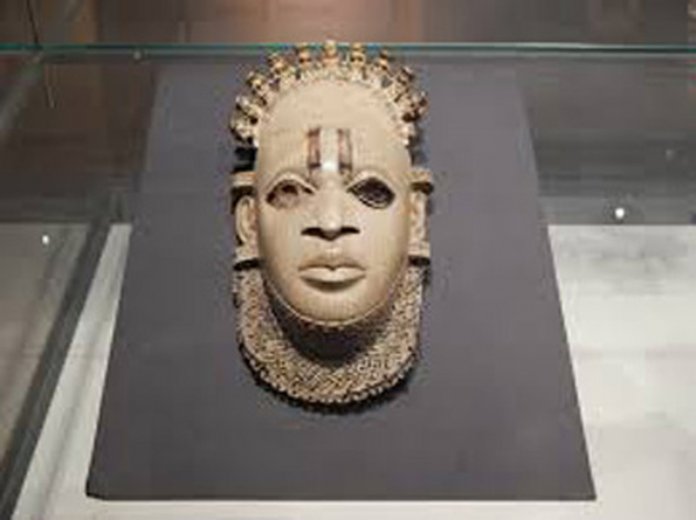 Digitising Nigeria's arts and cultural heritage is crucial to protecting archival materials following the attacks on one of the long-standing colonial heritage by some arsonists in Lagos, writes Yinka Olatunbosun
DOCUMENTATION
The news on October 21 was spine-chilling. One of the surviving homes of colonial artefacts, the High Court of Lagos State, Igbosere had been razed down by arsonists during the curfew period that trailed the post-EndSARS violence. The court is the oldest judicial building in Nigeria, dating back to the period of the cession of Lagos to the British colonial government. Lagos was made the capital of Nigeria after the amalgamation of the Northern and Southern protectorates. Initially known as the Supreme Court in colonial Lagos, this burnt edifice housed the picture gallery of past colonial judges and the earliest known Chief Judges in Lagos as well as other colonial records dating back to 1860s. Similarly, the newly-built Lagos Theatre, Oregun which is yet to be open to public use was torched. That was a worrisome development to many artists and cultural activists.
The German Cultural centre, Goethe-Institut, Lagos was not spared in this spree of vandalism. As the hoodlums swarmed the Lagos City Hall at Lagos Island where the German cultural hub is domiciled, the Goethe Institut has announced its temporary closure. Interestingly, Goethe Institut, Nigeria has been one of the cultural institutions in Nigeria that had organised workshops and conversations with stakeholders in Nigeria's cultural sector with the view to reforming the process of archiving cultural and historical materials. Also, famous Lagos collectors, curators and senior cultural workers at the National Museum in Lagos had been involved in some of these talk sessions that are aimed at canvassing for a digital revolution that would preserve what is left of Nigeria's cultural heritage. Through its programmes, Goethe-Institut, Nigeria had explored the possibility of cross-pollinating arts and technology. In many cultural sites across the globe, efforts had been made to make new media installations that may include videos, photographs and voice overs that can transport a viewer through history.
In recent media reports, the state of the National Archives of Nigeria in Ibadan, Enugu and Kaduna had been described as deplorable. Many visitors had corroborated this finding. The archival facilities are poorly funded, parading obsolete equipment and without websites for quick online access. Many Nigerians are even unaware of their existence. Scholars in history and arts across Nigeria had deliberated on how to revamp these cultural institutions.
One of the first steps to digital archiving was taken by the Pan-Atlantic University (PAU) with its Centenary Project in 2014. The project was aimed at digitally capturing and showcasing the cultural and historical expressions of Nigeria as a nation and to inform and educate the world about its creative treasures. Most of the exhibits can be accessed on Google Arts and Culture. Asides this institutions, some private individuals have established their own platforms to create digital archives on Nigerian history and culture. One of them is ASIRI Magazine, founded in 2013 by Oludamola Adebowale, a curator and cultural activist. ASIRI introduced history to new audiences with the aid of technology.
"ASIRI Magazine was created to digitalise Nigerian history,'' Adebowale said in an exclusive interview. "It was also based on the s that the world has turned into a global village. Writing about history in books won't go anywhere. I want people in the diaspora to connect with the Nigerian history and learn it at their fingertips. The reason why I started ASIRI was to get history on-the-go. We started with a digital magazine 10MB. It was very expensive to reproduce so after we were done with it, we were able to produce eight editions which were translated into 11 languages. Right now, we are telling actual stories about Nigerian history and culture. And that is what we have done for the last seven years impacting an average audience of about 1.8m users on Facebook, Twitter and Instagram platforms. We have a lot of content on Nigerian history and culture that you can actually see on our platforms."
Adebowale, who had curated exhibitions on iconic figures in Nigerian history such as Professor Wole Soyinka, Chief Ebenezer Obey, Fela Sowande and Ayinla Omo-Wura, revealed some of the on-going projects that would revolutionalise the system of documenting Nigeria's cultural heritage.
"We are trying to create an online museum of Nigerian history," he said. "We have a lot of materials that we have gathered over the years and a lot of associates. Having curated a museum booth for Chief Ebenezer Obey at the Federal Polytechnic, Osiele, Abeokuta, and others, I have people who are willing to contribute artefacts that we can put in the online museum. Some of them are collectors of Nigerian visual arts and music. We are trying to build a rich online museum and we are still looking for funds to achieve that before the end of December. We will also create an ASIRI App where we can archive and create a database on Nigeria's cultural heritage. The App will become a database for anything on Nigerian history and you can search for topics for research purposes."
The ASIRI brand has been associated with campaigns towards digitising history and culture. At the moment, ASIRI is set to partner with Rockefeller Foundation on a project that will be kicking off next week on curating a digital content to celebrate Nigeria at 60.
"It is a year-long celebration. We will be collaborating with other archival organisations outside Nigeria on ASIRI Magazine art project. ASIRI will be doing more projects in future and continue with advocating for the digitization of Nigerian history and cultural heritage. Apart from what we do as an organization, we also put ourselves in position to consult for the government to digitalise archive centres around the country. It is about time that we move these platforms into a digital space and spin it out as a source of revenue,'' he declared.