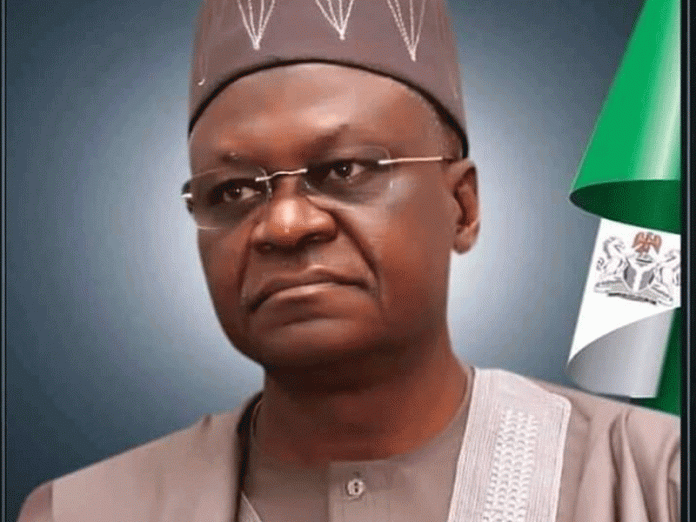 By Laleye Dipo in Minna
The federal government has said it will adopt subtle diplomacy to resolve the impasse created over the election of Dr. Ngozi Okonjo-Iweala as the Director General of the World Trade Organisation (WTO).
The United States had blocked the emergence of Nigeria's Okonjo-Iweala as the first female and African to head the global organisation after she obtained majority votes of stakeholders last week.
However, the federal government said through the Minister of State for Foreign Affairs, Ambassador Zubairu Dada, that it will continue to push for the final election of Okonjo-Iweala using subtle diplomatic means.
Dada said in an interview with newsmen in Minna, Niger State on Friday, that Nigeria will continue to use all her friends including the United States to get final support for the country's candidate.
The minister, who said that America remains Nigeria's friend and believed that the U.S government will change her mind on the issue, added that Okonjo-Iweala is not going to be the candidate of anybody on the sit, she will be the candidate of the world and she has the requisite qualification to sit on the chair.
"Between now and the 9th of November when a final decision will be taken, we will embark on subtle diplomacy, we will use all our friends to get favourable support for Okonjo-Iweala.
"U.S is also our friend. We regard them as our friend and relate with them as such, so we know as friends they will in the final analysis support our course," Dada said.
On the problems some Nigerians are having with Ghana over the establishment of businesses, the minister said appreciable success has been recorded in resolving the trade dispute.
According to him, both countries have met several times on the best approach to solve the problem saying: "All I will say is that we are recording success.
"We are pursuing the matter slowly. We have encouraged Nigerians to remain loyal, peaceful and respect constituted authorities and also allow dialogue to solve the problem."
Dada described the critical stakeholders' meeting held in Minna as very successful, adding that the stakeholders were frank and clear in their demands.
He promised to present the outcome of the meeting to President Muhammadu Buhari who directed that the meeting should be held, assuring Nigerians that the federal government will attend to the issues raised especially roads and electricity supply with despatch.