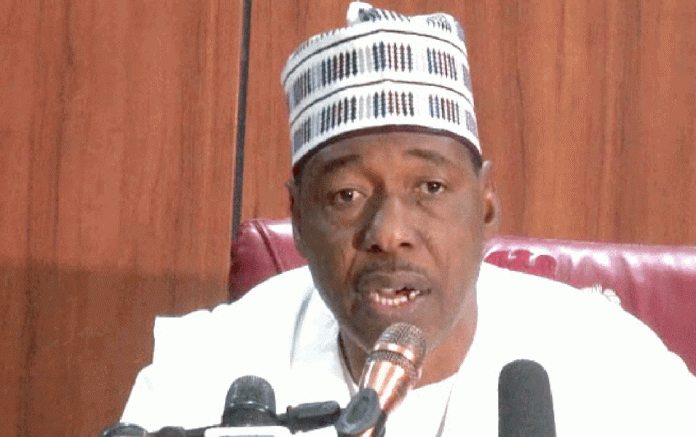 By Michael Olugbode
The Borno State Governor, Prof. Babagana Zulum, has enrolled 3,000 children, mostly from underprivileged families in two mega schools in Maiduguri and Jere Local Government Areas.
The two schools were built by Zulum's administration at Ajilari Cross in Jere and Abuja-Sheraton in Maisandari ward of Maiduguri metropolitan council that have many school-aged children who are out of school to take care of their educational need.
Each of the schools has 30 classrooms built to accommodate between 40 and 50 pupils per class at the maximum.
The schools were equipped with desks and chairs and provide pupils with free school uniforms.
A statement issued by the State Governor's Spokesman, Mr. Isa Gusau said that Zulum announced yesterday during the opening of the schools that the state government "is handing over the school to the community and the community is expected to run the school through a committee within the community, while government will pay teachers' salaries through the Education Trust Fund on monthly basis by way of grants to the schools.
"In addition to this, government is determined to maintain and sustain the school in close collaboration with community efforts in ways that will serve generations."
The statement said that Zulum also ordered the construction of two deep aquifer boreholes to serve members of the community around the mega-school at Ajilari.
The statement recalled that Zulum had recently approved the recruitment of more than 700 teachers for secondary schools in the state and promised to employ hundreds of teachers for primary schools when ongoing verification and standardisation of teachers is completed.
The governor, in another development, also commissioned a newly constructed road and network of drainages at Moromoro community within Maiduguri.