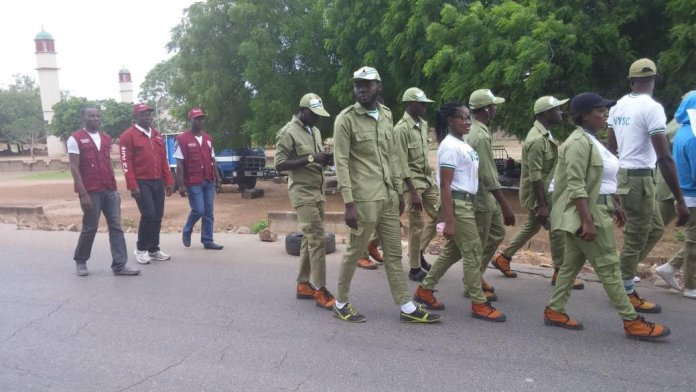 Wole Ayodele in Jalingo
No fewer than six people, including a youth corps member died in a stampede as hoodlums yesterday vandalised government warehouses in Jalingo, Taraba State capital.
Apart from the state government warehouses at FGGC road, TSTC park and THU road, other warehouses and businesses belonging to private individuals were also vandalised by the hoodlums.
Though the deputy governor of the state, Mr. Haruna Manu had announced the imposition of curfew in Jalingo beginning from 11.00p.m on Saturday to 8.00am on Monday, the hoodlums defied the curfew and stormed the NYSC camp along Wukari road where mattresses, chairs, deep freezers and other items were carted away.
Also, the Yaggai Schools, owned by a former acting governor of the state, Mr. Sani Abubakar Danladi as well as the Red Star Group of schools owned by Chief Uche Obi were vandalised by the hoodlums, among other private business outfits.
At the warehouse situated at TSTC park, tricyles, generators, water pumping machines,and exquisite doors were among the items carted away by the hoodlums.
THISDAY gathered that some of the hoodlums sold a tricycle just outside the warehouse at N50,000, while a carton of indomie was being sold for N1,000 only.
An attempt by the hoodlums to vandalise the ICT centre of the Taraba State University was foiled by the arrival of security agents who shot sporadically into the air to disperse the hoodlums.
The late Corp member, whose identify was yet to be released by the NYSC authorities, was said to be on terminal leave when he lost his life in the stampede.
Meanwhile, several Churches conducted their Sunday service, while people went about their businesses in deviance to the curfew imposed on the state capital by the state government