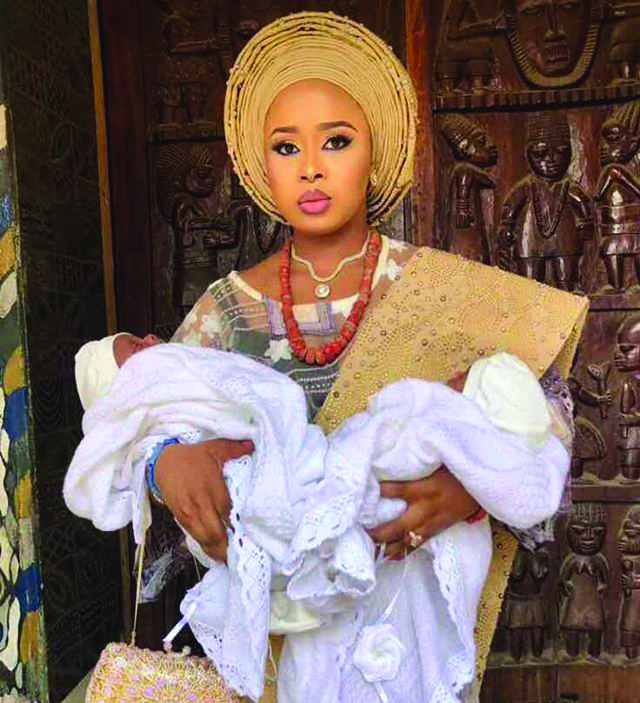 Until recently, she was a darling of Oba Lamidi Adeyemi, the Alaafin of Oyo. She was well-loved by the respected monarch and she literally made his heart beat faster. In fact, she was always a regular feature beside the Alaafin at social functions.
But all this seems to have ended, following allegations of infidelity against her. She was reported to have had an illicit affair with a popular Fuji musician.
In her reaction to the unconfirmed reports, she immediately described it as the evil machination of her critics and also placed curses on herself to prove her innocence of the allegations.
It got so bad that the young and stunning mother of three, who is presently observing her national youth service in Lagos, was asked to pack out of the palace until the conclusion of the investigation. While her fate in the palace has yet to be determined, she made the news penultimate week when she refused to send a birthday message to the revered king on his 82nd birthday.
Even while the other wives of the monarch sent sweet and lovely messages on their different social media, she deleted all traces of ever being married to him from all her social media accounts.
In view of this, many are insinuating that she may have finally bidden bye to her marriage to the royal father.