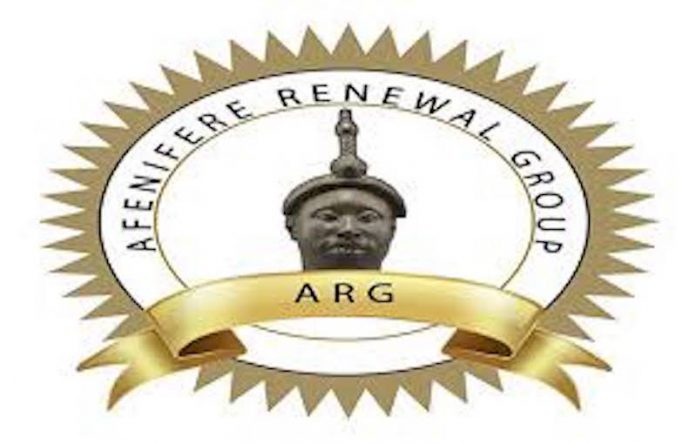 Victor Ogunje in Ado Ekiti
A Pan Yoruba socio-cultural group, Afenifere Renewal Group(ARG), has declared that those hiding under the facade of EndSARS Protests to launch attack on Yoruba heritage with sinister motive to destroy it, would be resisted .
ARG , however, bemoaned the alleged shooting of some peaceful protesters by soldiers in Lagos on Tuesday evening as callous, but insisted that shouldn't be a reason for anyone to hide under this to destroy what Yoruba stands for.
The socio-cultural and pressure group added that it condemned the killings of the EndSARS protesters in Lekki area of Lagos State.
In a statement on Friday titled : 'The Wanton Killings, Destruction Must Stop; Those Planning to Destroy Yoruba will fail', by ARG's Publicity Secretary in Ekiti State, Prince Michael Ogungbemi, the group warned politicians to refrain from stoking the ember of crisis in Lagos.
"This carnage and wanton destruction must stop. Yoruba won't fold their arms and allow the destruction of their fatherland and inheritance.
"Killing of defenceless protesters was condemnable. We won't tolerate this nonsense.
"The fifth columnists in Yoruba should beware. They shouldn't allow themselves to be used to destroy their own for them to accomplish their devilish motive, which is to take over Lagos by force".
Ogungbemi called for total restructuring of the country, saying this would help to correct all the perceived lopsidedness and bring the right structure that would resolve the myriad of crises bedeviling the nation.
"With restructuring, each state would have enough resources to give the youth viable employments that would stamp out crimes and stop the endless trends of being willing tools in the hands of destructive politicians .
"At this point, it is becoming obvious that the only weapon to stabilise our nation is restructuring. We can't run away from it, because with the pervasive mistrust in the system, Nigeria is now sitting on a keg of gunpowder".