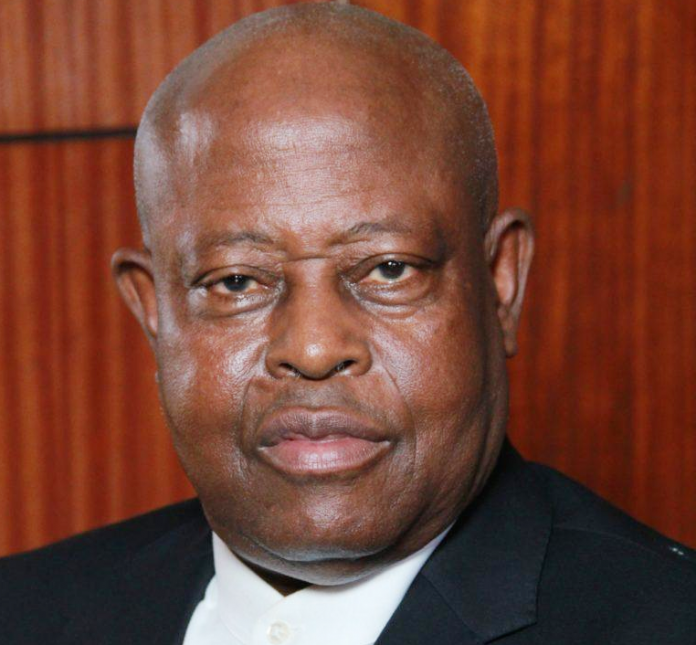 In this interview, with Ugo Aliogo, the Chairman, Lagos State Local Government Service Commission, Alhaji Babatunde Rotinwa speaks on his career and local government administration in Nigeria
Who is the person that inspired you while you were young?
I was inspired by Chief Obafemi Awolowo. His journey into national reckoning and his achievement as the Premier of the Western Region are still there for people to study and learn from. Growing up in as a young boy, I always read Tribune newspaper because my father was an ardent reader of the paper. Awolowo's life gave me hope that I could become what I desired and I am still proud of his developmental vision.
You had your university education in the United States and even acquired a Masters degree. Why did you decide to join the public sector instead of the private sector where you could make more money as a professional?
My decision to pitch my career tent with the public sector was borne out of my patriotic desire to use my knowledge and work with Nigerians of like minds to build the kind of society I lived in while studying abroad. I was given a scholarship to study in the United States where I did my degrees in Biology and Natural Science at the Chicago State University. So it was natural for me to join the Lagos State service after returning to Nigeria. I was employed as an Inspector of Education in 1976, I later taught in secondary schools in Epe and Ojo before I joined the local government service. At that time, General Obasanjo did the local government reform which unified the system of local administration in Nigeria.
Subsequently, I was appointed as a Council Manager, which used to be the Chief Executive Position then, and I contributed my quota to the development of Somolu, Epe and Mainland Local Government Areas before I was transferred to the State Civil Service where I worked at different times as a Director, Permanent Secretary and I retired from the service as a Head of Service in 1999.
Though, I could have joined the private sector from where I had offers, but I was more motivated to remain in the public sector because of my desire to replicate the kind of development I saw and benefitted from while I was in the United States. Some friends and family members encouraged me to leave for the private sector so that I could earn a better salary, but I knew I could make more impact as a professional by remaining where I was. Today, I can say I have no regret on the patriotic path I took.
You spent some of your years in service as a local government administrator. How would you assess the performance of the local governments in Nigeria in the past 10 years?
Giving the resources at their disposal, I can say that they have not performed badly, but I believe that they can still do better. For example, the local governments and LCDAS in Lagos have executed many people oriented projects and programmes during these years.
However, having lived in the USA and other developed countries where I saw what the municipal government was doing and how they were allowed to play their roles, I believe Nigeria can develop at a faster rate if our LGAs and LCDs are allowed to operate as stipulated in our constitution by all the state governments. They should be allowed to generate their revenue so that more laudable projects can be executed at the grassroot level. Apart from this, just like it is being done in Lagos State, more qualified and competent hands should be brought into these LGAs. We were able to do well as local government administrators because we had more free hand to operate and we were qualified and committed to a developmental cause.
Can you recall any of the challenging periods of your career?
Every assignment comes with its own challenges, but my determination to make a mark made me looked for the best ways to resolve them. Working a council-manager in the old Somolu, Epe and even Mainland Local Government Area was challenging, but I did my best to make these areas better than I met them. One of the most challenging periods of my career was during the military years when I was the Head of Service, there was an industrial conflict as a result of the implementation of a new minimum wage by the federal government and the military administrator of Lagos State did not want to implement the new wage in the state. I had to bring my experience and diplomatic skills to bear and cited the relevant legislation to convince the Administrator to implement the payment of that new wage in order to avoid the impending strike. We needed to write to the Head of State for a special grant which was given to the state.
What advice do you have for young professionals in the Nigerian public service who are looking up to you?
They should have it in mind that their action and in action affect the development of our nation, so they should work hard and be dedicated to their profession. We can make our country better when everybody plays his roles in a patriotic way. They should also be diligent and make sure that they plan with the people. Professionalism and adherence to due process should take centre stage in their professional lives and they should be disciplined.