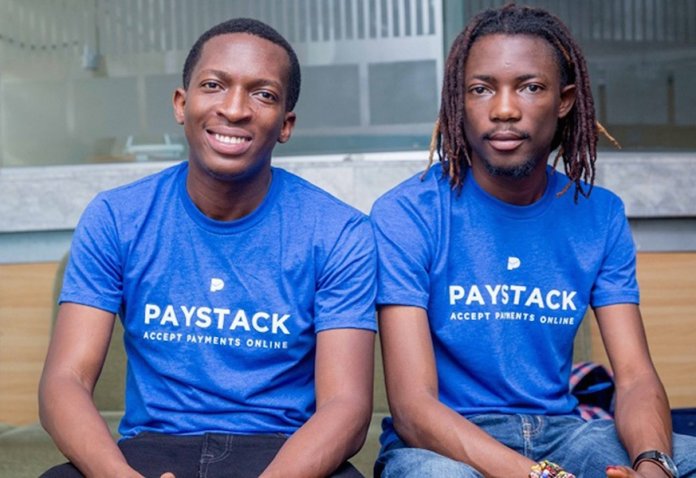 By Olusegun Adeniyi
If you paid attention to what some of the officers who served in the dissolved Special Anti-Robbery Squad (SARS) have been saying, the only conclusion to draw is that a profile exists of people they were conditioned to see as potential criminals: Young men who can drive a car of N7 million (roughly $15,000) as well as those whose work revolves around computers, sport dreadlocks and 'dress anyhow'. The problem here is that this sort of profile fits Shola Akinlade and Ezra Olubi, the young founders of Paystack. The Nigerian company has now merged with Stripe, (an American financial services and software payment giant) in a deal worth over $200 million (N74 billion). The duo started in their twenties. One was sporting dreadlocks. They worked with their laptops. And they mostly wore Jeans and T-shirts. If they appeared at a police check point manned by operatives of the dissolved SARS, driving a Mercedes Benz, it would take the grace of God for them to live to share their experience.
It is indeed a sign of the times we are in that the people in government—who are ever eager to latch on to the success stories of Nigerians, especially on the international stage—could not appreciate what the Paystack deal symbolises. Even those who would make the BBNaija winner a role model for our young people failed to see a genuine success story right under their nose.Yet, this is the biggest story out of Nigeria in a long while. The same computer that 'Hushpuppi' and confederates were using to perpetrate their nefarious activities that sullied our global image was what Akinade and Olubi used to build a platform that serves over 17,000 businesses, processes over 15 percent of all online payments in Nigeria today and makes us an African giant in the tech world. It is made sweeter by the fact that the duo graduated from a Nigerian (Babcock) University.
For the Paystack duo, the journey to stardom began in 2015 (just five years ago) when they set out to build a payment platform in Nigeria focused on digital infrastructure that could cut across the continent. That is one thing about our young entrepreneurs. They look beyond the shores of our country to the emerging African market. With its acquisition—as part of Stripe's international expansion plans on the back of a $600 million funding round in April—the deal will see both companies continue to operate independently. Which means that Paystack is leading the way for others not only in Nigeria but across the continent.
I salute Akinlade and Olubi and urge those in authority to celebrate them because they represent the endless possibilities that abound within our environment and the resourcefulness of our young people. Besides, nobody needs to buy them houses or cars, these are luxuries they can afford by dint of their ingenuity. My 2016 'Platform Nigeria' lecture, 'From Luggage Economy to Knowledge Economy: Which Way Nigeria?' was essentially an ode to the resourcefulness of this emerging generation of Nigerian techpreneurs. In that presentation, I defined luggage economy as "one that follows the normal curve of 'heavy' industrialisation and cargo based international trade. It is a model whose developmental impact depends on a trickle down flow and the provision of conventional employment" before I added: "There is a limit to how that model can make billionaires of citizens not born into wealth or who do not have access to illicit funds."
On the other hand, Knowledge economy—that the duo of Akinlade and Olubi have proved with Paystack—places emphasis on the power of human imagination to use knowhow and know why to create business opportunities through new entrepreneurship models. In this new economy, our young men and women (regardless of their social background) with proficiency in IT, basic engineering or entrepreneurship can break through all known barriers to emerge very quickly with a product or service that the mass market wants. In the process, they achieve in a few years what the purveyors of the luggage economy could not achieve in so many years both in terms of aggregate capital accumulation and net contribution to the GDP, I reasoned.
In that presentation, I also mentioned young Nigerians who are developing solutions and apps capable of generating income and huge employment in all sectors of our economy, from transportation, to civic engagement, healthcare, sports and agriculture. Examples of the growing ecosystem that I cited include Paga, Andela, BudgIT, Efiko, Mamalette, Autobox, Truppr, Agribiz4Africa, ReelFruit, Wecyclers Corporation, IROKO TV, Tech-Her, MAX NG, Hotels NG etc. I also highlighted the efforts of Bosun Tijani, Femi Longe, Iyinola Aboyeji, Tayo Oviosu, Gossy Nkanwoke, Chioma Agwuegbo, Mark Essien, Bankole Cardoso, Bilkiss Adebiyi-Abiola, Jason Njoku, Affiong Williams, Fatima Oyia Ademoh, Adetayo Bamiduro, Chinedu Azodoh, Kunle Afolayan and others.
What these young men and women are doing in the tech world, others are doing in arts and literature (Tomi Adeyemi was just listed as one of the 100 most influential persons in the world in 2020 by TIME magazine at age 26), music, sports, Nollywood and other fields of human endeavour. We must do everything we can to encourage this generation. And when they demand of us to 'Soro Soke', it is in our collective interest to accede to that request. Not with bullets but listening ears!
• You can follow me on my Twitter handle, @Olusegunverdict and on www.olusegunadeniyi.com