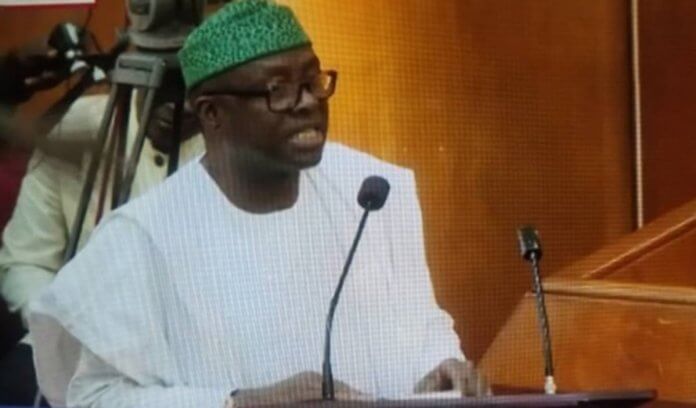 By Adedayo Akinwale
The Federal Executive Council (FEC) has approved the ratification of Nigeria's membership of the International Coffee Organisation (ICO).
The Minister of Industry, Trade and Investment, Otuba Niyi Adebayo, disclosed this yesterday while speaking with the State House correspondents at the end of the weekly FEC meeting.
He revealed that the country signed the International Coffee agreement in 2008, but failed to ratify the agreement till date.
The minister said the result of not having ratified the agreement was that the country only has observer status in the organisation.
He said: "However, now that the council has approved the ratification, some of the benefits that will come to the country would include allocation of coffee development projects; access to consultative fora on coffee sector finance-our farmers will have access to where they can raise funds to increase their farm yields. We'll have access to fora where producing and consuming countries can discuss key issues and difficulties relating to international coffee trade and development timely policies and solutions, which means that we'll be actively involved in creating policies that will improve the trade of coffee."
Adebayo explained that with the ratification, Nigeria would have access to private sector associations and coffee quality improvement programmes, which would help the farmers to improve the yield of coffee that they grow.
He said another benefit to derive is that Nigeria would have access to objective and comprehensive information on world coffee market, with regular reports on market situation and economic studies to inform decision making and comprehensive statistical data of the world coffee trade and economy and the privilege of being effective in the organisation's meetings and activities.
Meanwhile, the Minister of Health, Dr. Osagie Ehanire, said his ministry presented a memo on a bill to establish a Council for Traditional, Alternative and Complementary Medicine Practice in Nigeria.
He said the memo seeks to take traditional and complementary medicine out of obscurity and give it a profile to institutionalise it, just as it's been done in other countries, particularly China and India.
The minister noted that the outbreak of COVID-19 has renewed the call for home-grown solutions to all public health diseases, and to find the value in traditional medicines, describing it as an opportunity with which traditional medicine practice can, not only be up scaled, but also regulated.
Speaking also, the Minister of Environment, Mr. Mahmoud Abubakar, said his ministry also presented a memo on National Policy on Plastic Waste Management in Nigeria.