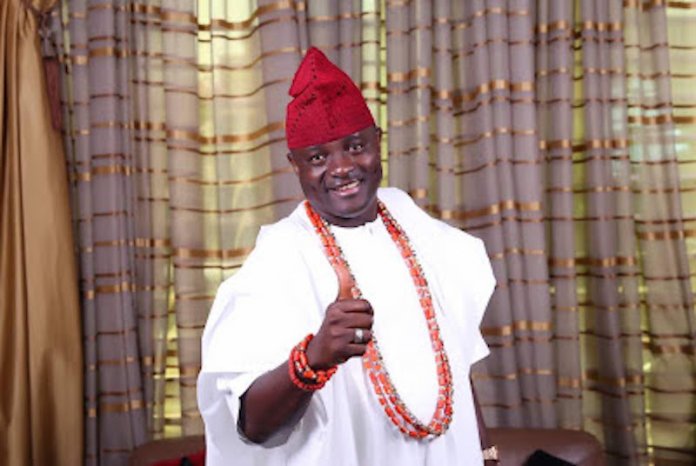 For how they treat themselves and others, an individual must be known for something. For many people, the distinguishing feature is their propensity to gather to themselves, not allowing even a pinch to leak out. For others, it is almost the opposite—how they share the harvest, only taking for themselves the pleasure of touching the lives of others. Otunba Yemi Lawal is distinguished as belonging to this latter group, as Egba monarch has reiterated with his recent gesture.
Otunba Yemi Lawal has been honoured with a traditional chieftaincy title for his compassion on and generosity to the Egba people, especially during the throes Covid-19 pandemic. Conferring the title of Ekerin Bobagunwa of Egba on Lawal, the Alake of Egbaland, Oba Adedotun Gbadebo, called attention to Lawal's commitment to Egbaland, its people, and Nigeria in general. According to the monarch, it all came to a head during the now-abated Covid-19 pandemic.
The actual installation of Otunba Lawal as Ekerin Bobagunwa of Egba has been scheduled for November 21, at Alake's palace. The airwaves have already been bombarded with news of coloured preparations, with Egba people intent on demonstrating their love for Otunba Lawal.
Why or why not?
According to reports detailing the philanthropic endeavours of Otunba Lawal, over 5000 Egba people benefitted from Lawal's largesse in the form of palliative. For Otunba Lawal, this is only the latest—possibly the most welcome—an acknowledgment of his generosity. He has always used his gravitas as the boss of Seagle Property Development Company Limited to affect lives.
It is obvious that the prayers and gratitude of the beneficiaries of Otunba Lawal continue to fuel his successes and accomplishments in property development and management. At present, he is reputed as being the biggest property owner in Oniru Estate, Victoria Island.
Regardless, goodness is justified by its fruits. Thus, the train of trophies and accolades tailing Otunba Yemi Lawal.