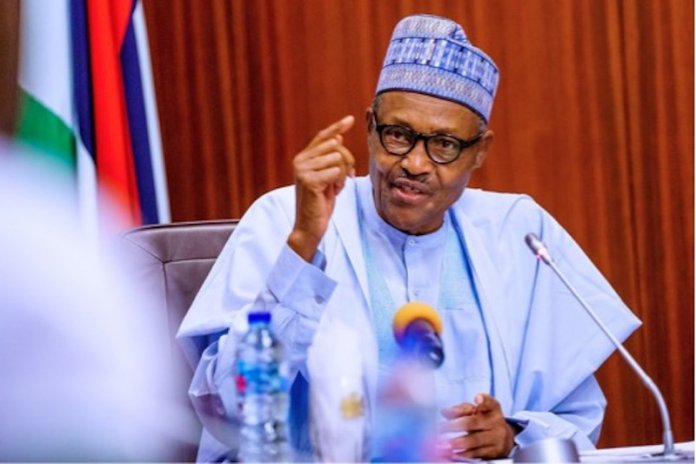 It can hardly be taken away from President Muhammadu Buhari, that in the face of deliberate provocation and in spite of his military background, he has maintained profound restraint from unleashing a fraction of his might and powers on the protesting youths, in addition to offering very good listening ears.
It is also instructive to note that that the Army had tried to convince him to be deployed in the streets and send the youth back to their homes, but with a fatherly demeanor, more so convinced that their grounds for protesting were genuine, he's been conceding more than anyone could ever imagine to the youth, just to get the country back to work.
Where the youth are reasonable and could see through the channels of communications and their results, shifting grounds is the way to go, even though the president doesn't seem like he would change his current approach of civility. But the youth must embrace this compromise window and fast too.
Sanwo-Olu, Fem!
During one of the times he tried to identify with the youths, the Lagos State Governor, Babajide Sanwo-Olu, visited the protesters at their headquarters – the Lekki Toll Gate – to share moments with them and assured them that he was with them all the way.
But as he continued to speak, one of the protesters just said from the crowd – adopting one of Davido's hit singles titled: Fem: "Mr. Governor, you don dey talk too much" and the other protesters responded in unison: "Fem!" Well, it's probably one of the prices for leadership at a time like this. Aluta continua!
Soro S'oke, Werey!
This is the fad now: Soro s'oke werey, meaning, "speak up, idiot" in a cheeky and dismissive manner. It is a default response that the youths now have ready-made to practically all admonitions they find undeserving of their time and attention.
Again, the Lagos State Governor, Babajide Sanwo-Olu had a whiff of that experience on Twitter recently, when in attempt to update the youths of his interventions as well as appeal to them to stay calm, a follower replied him: "E soro s'oke, sir", and for a governor now adept at their dynamics, he fired back: "mo ti soro s'oke", meaning I just spoke up.
The Sam Adeyemi, Adekunle Gold Banter
One of the tweet exchanges that enjoyed huge likes and views was the one between a popular pastor, Sam Adeyemi and a popular hip-hop act, Adekunle Gold.
The pastor had just shown support to the cause of the youth in a subtle and appealing sense, such that forced Mr. Gold to say if it were on a different situation, he would have ordered a bottle of beer for the pastor.
Responding, Adeyemi, who with a sense of joke initially rebuked the temptation, would jocularly ask: "How chilled is the beer?" Thereafter, he added, "never mind". With such a witty and comic reply from a man of God, the exchange added its beauty to the ongoing protests, which had shut down many parts of Nigeria.
Some Fascinating 'Recruitment Drive'
Apart from the foods, drinks and other enthralling side attractions that have sustained the protests for over a week now aplenty, there's perhaps, an unintended but fascinating recruitment drive that's also helped to swell the ranks of the protesters and that's what could be categorised as the 'sex appeal'.
Girls and boys now bear placards, which do not read #endsars but that only those who joined the protest would be given free passes to their bodies – male and female. Well, that sounds inviting to many who had been hitherto indifferent and as it is, the protests are not shutting down anytime soon. Importantly, however, that doesn't sound like an invitation to molestation. So, watch and pray, guys!