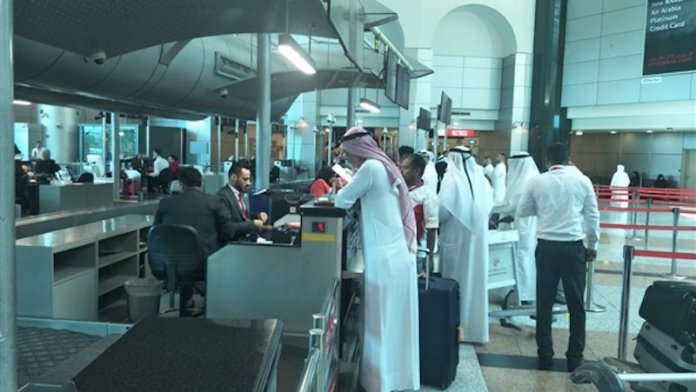 The Sharjah Airport Authority (SAA) has completed the East Expansion project, which extended to over an area of 4,000 square meters. It included new passenger, duty free, F&B and security facilities.
The project cost 40 million dirhams ($11m) and will raise the airport's capacity from around 13 million to 20 million passengers a year by 2025.In addition to new services and additions, a number of the airport's current facilities have also been renovated and modernised.
"The completion of the East Expansion Project represents a qualitative addition within the comprehensive expansion plan to enhance the position of the Emirate of Sharjah on the global travel map," said, Chairman of the Sharjah Airport Authority, Ali Salim Al Midfa.
"The East Expansion project will contribute to making the aspirations of the aviation sector and sustainable development a reality on the ground, by increasing the capacity and flow of movement, adopting the finest technologies and systems to enhance cooperation with strategic partners and airlines, and meeting customer expectations, ensuring their trip through Sharjah Airport is a distinctive experience."
The East Expansion project is an integrated building that includes four new gates and two floors equipped with new travel technologies and facilities to aid the, "comfort and happiness of travelers", he said.
It includes food and beverage outlets, which are open 24 hours as well as a duty free shop. Other facilities include nine waiting areas, security scanning equipment and rooms and facilities for people with people with limited mobility.