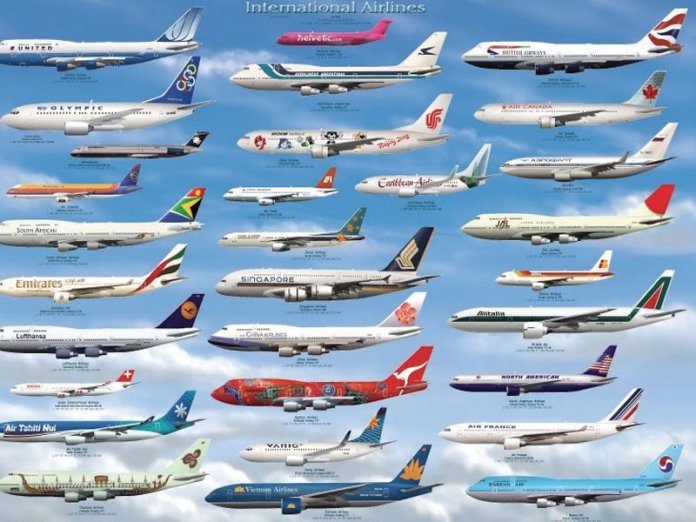 Chinedu Eze
Airline operators have confirmed that there has been progressive increase in passenger traffic, but at slow pace.
According to them, by end of September, passenger traffic was still less than 50 per cent of the pre-COVID-19 era.
Industry observers said this is because the country still suffers from economic lethargy, adding that businesses have not really picked up due to the effect of coronavirus and weak macro-economic environment.
With these realities, there is no strong hope that the airlines would be able to recover the losses they incurred during the lockdown, when many of them did not operate for over three months and even those that operated maintained skeletal services that did not bring in significant revenue.
This was buttressed by the Chief Accountable Manager of Dana Air, Obi Mbanuzuo, who explained recently that domestic airlines are not likely going to recover these losses in one year.
"I don't think airlines can recover the losses they incurred in a year because it wasn't just the fact that we were shut down, airlines still had to pay for several things.
"Some of the airplanes are leased and we had to pay for them, even the airplanes that were not being flown had to be looked after on a schedule. Whether we fly or not, the engineers do some checks daily. Some engineers have to go in there, start up the engines, check major parts and fix what needed to be fixed. So, there was still money being spent even though we were not flying," he said.
Mbanuzuo said even now, due to low passenger traffic, the airlines are still incurring cost and not making profits and expressed the fear being entertained in the industry that some airlines would go under.
"Now that we are flying it is even worse because we are not making profit, but we are paying for fuel, spare parts, landing charges and several other charges. So, the palliative we expected was to get us through.
"What I see is that some airlines may go down. It is not something we wish for but it will happen if these airlines don't get support. Now we are flying, we are paying operational costs of flying these airplanes.
"We are just trying our best to conserve cash and keep jobs. Without the airlines, the airports will be shut down; the Nigeria Civil Aviation Authority (NCAA) won't do anything. The aviation industry contributes a big chunk to the economy, to development and travel and tourism amongst others.
"We just have to get urgent support or else thousands of people may lose their jobs," the Chief Accountable Manager of Dana Air said.
Some industry stakeholders have posited that for the domestic airlines to survive, they should fix fares that would leave them with profit, but there is the dilemma that if the fares are too high, majority of the Nigerian travellers would not be able to afford it, which means less passenger patronage and flying with low factor, except under charter, is unprofitable.
Obi, explained why Dana Air has not significantly increased fares since it resumed operation after the lockdown.
"When we wanted to start flight operations, we sat down and looked at the dynamics and we knew that fares were going to go up, especially as the Federal Airports Authority of Nigeria, (FAAN) said they would increase Passenger Service Charge (PSC).
"So we were thinking whether to absorb these internally or pass it to the passengers. We knew that somehow fares would go up. However, we are in a competitive market and some have decided that they can survive at a lower price, which drives the market down. So, we are trying to be intelligent at what we are doing.
"We are trying to increase our average fares as we have a department that is focused on that. If you buy your tickets, you can still get some cheap prices but we have on an average increased the fares."
He added: "For instance on a flight of 100 passengers, 50 people pay N20, 000 each and the other 50 people pay N22, 000 each; the average fare is N21, 000. So, we manage to get something extra from the fares. So, we have increased fares slightly, however we are in a market place and we cannot ignore competition.
"I might want to sell tickets for N35, 000, which will make us try to break even but we know the market is price sensitive. At this time, it is not easy for the passengers and it is not easy for the airline."