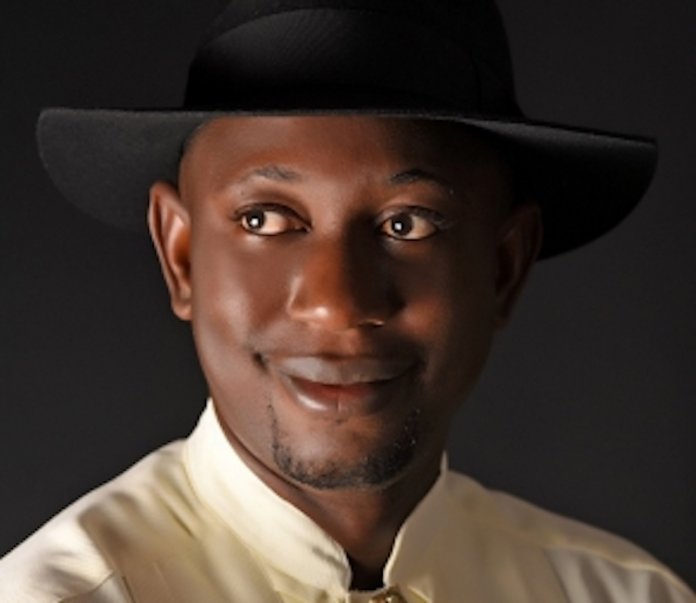 Bayelsa State Commissioner for Health, Dr. Pabara Newton Igwele, from Ogbogoro, community in Atisa clan of Yenagoa local government area tells Nseobong Okon-Ekong that a robust health care policy is one of the bastions of democracy on which the administration of Governor Douye Diri of Bayelsa State is founded
Any success in the health sector must come with a strategic policy. What is the government policy on the health sector?
There are a lot of policies and there are still policies we are trying to drive to create in the health sector by the special grace of God, thank God we are starting with the policy. Now when I was there in my first missionary journey as the Commissioner for Health, a whole lot of issues in compassion in the Ministry of Health and in the health system in Bayelsa State. So many attentions on different sectors in the health sector are dragging the attention on government and I looked at it and there was on blueprint on the way forward on the health sector in Bayelsa State, there was nothing written down concrete because I was telling a group of persons yesterday we need to build a healthy and a strong institution and not just a strong individual and it has been in my mind to see how we can pull resources together not only financial resources but also human capital resources together and when I came back this my second tenure, I have been discussing with my directors with various policy markers in the health sector and by the special grace God by the first few weeks coming, we want to hold a health summit in Bayelsa State and what will this summit entail and who are the people that will be part of those health summit, because I want to see a situation whereby even after I left office as Commissioner for Health, who ever that is coming after me will have a road map and a blueprint on what to work with and so we have started engaging our leaders and those that will participate in the summit are all past Commissioner of Health in this state and all past permanent secretaries of the ministries of health, all directories in the Ministry of Health and all past directories in the Ministry of health, all union leaders, Nigeria medical associations, the pharmaceutical associations of Nigeria, the laboratory associations, the nurses and all the deans of medical sciences et cetera we want to seat and deliberate like a town hall meeting everybody in compassing because I receive a lot of calls from various issues on the health sector the challenges. By the special grace of God, I have discussed with His Excellency on this issues to get his backing and he has given me his backing that we can go ahead and what we are planning is a meeting that we all be in compassing, we will sit down here in Bayelsa one to three days we will get a place and tell our family that this is a serious business all Bayelsans we need to sit down and discuss even with our partners from the world bank who are ready to be facilitators in the meeting, we have partners from the central bank of Nigeria, partners from Bill Gates Foundation, World Health Organization and we have started communicating with the partners and the facilitators that we be in this meeting. So, we need to discuss and get the way forward. What is the problem with Bayelsa health sector and we most begin to get this thing right as a state and as people and that is the foundation? And you can see that the Governor is trying to work from within to out and what we are doing is to identify the problems and provide a solution. At the end we are going to have a road map and a blueprint so that will make a working document that in the next one year, these are the things we need to achieve, in the next two years these are the things we need to achieve, in the next five years these are the things we need to achieve. In fact, as we are planning this, I was able to identify some of the things that we don't need money to achieve them and those are things that I have started working on in the health sector in Bayelsa State. We are organizing a lot of things and I always tell people that government is not people, we are the government and so there are a lot of things we can do without waiting for the Governor to come and do those things for us.
The Bayelsa health insurance scheme is one laudable project as it is. Are there any areas you think that improvements can be made?
This is part of the things that I wanted to discuss and share with the Bayelsa people and by the special grace of God I have discuss with His Excellency on how to expand, build and bring in fresh ideas and innovation in Bayelsa State health insurance scheme. In insurance with scheme generally from the national level" National Health Insurance Scheme" where we borrowed lift to Bayelsa State Insurance Scheme, we have a two-clear cut the former sector and the informer sector and by the special grace of God, the executive secretary of the Bayelsa State Health Insurance Scheme Dr Agadah is doing wonderfully well. You see, we need people who are ready to give service to the system not people who are there just to take money for their pocket. I command Dr. Agadah for the wonderful work he is doing and I want he to continue. Now the former sector and the informer sector, we have successfully engaged the former sector who are the civil servants and various cooperate organizations and the former sector just signify about 10% and even less than 30%of the population and we have over about 90% of the population and that is the informer sector and now how are we going to galvanizes support and to get this informer enrolled to the health insurance scheme because health is for all, it is the national policy that everybody most be enrolled in national health insurance scheme because there are so many benefits in getting health care without paying from your pocket because paying from your pocket is very expensive and the informer sector, I have discuss with His Excellency and we can achieve that though it is very difficult but it is workable. Now we have various unions, market union, kaka union and many more and those are the people who mark up the informer sector and so how are we going to do that, these people make so contribution in the area revenue daily and I have been trying to reach the board of internal revenue people and we are supposed to meet on Monday but something came up so I wasn't able to meet with them, we can begin to generate small revenue like 30 Naira or 50 Naira, that will not cost you any much as a contribution on a daily basis, we are going to appeal to them because they are the once who are involve in most of the traffic accidents that I mean the kaka people and by the time we engage all this union, over the week you will start seeing us meeting with them to make this daily contribution of 50 Naira and as we are collecting this money, the board of internal revenue is a central system, they collect the revenue and when they collect this, everybody that pays will be tie to the scheme and at the end of the month, the board of the internal revenue remit that to the Bayelsa State health insurance scheme and all of this people will now get enrolled and that will make the scheme to be robust and we will tie this people to most of our government health facilities and in that way, when they go there for services, the fund generated will be use to rebuild most of these government facilities and this will be like a revolving fund and we don't need fund from outside to develop most of our health care facilities. And if you go to Delta State, this is beginning to work and we started health insurance scheme and we are leading other states but because we have not develop the informer sector, Delta State is leading us in that regard. But by the special grace of God in the next few weeks, we will get all of the things together and you will see a very rebust system.
Primary health care is considered the fulcrum for delivery of health to all levels of people in the society with good returns on investment. For example, studies have shown that increasing life expectancy by five years increased gross domestic product (GDP) by between 0.0% and 0.58%. How functional is our primary health care scheme and how has its delivery impacted on secondary care cost and overall health cost in the state?
Generally, across the world, the focus now is on primary health care. WHO and the Federal Republic of Nigeria is funding as so many partners organization are funding health care and in Bayelsa, we are not left out in developing sector in Bayelsa State and in the last administration the government tried to build about 105 primary health care centers in each ward in Bayelsa State and there are some other health care facilities that are existing currently we have about 2015 primary health care facilities in Bayelsa State and by the special grace of God they are working but we have a challenge which I think is Bayelsa attitude or that of those who are working in government sector attitude because before we start going out to hammer that government has not done this and that, I receive call daily that when they go to most of our facilities that they will not see the workers and I held a meeting with the executive secretary of the Bayelsa State primary health care development board and the WHO and most of the top directors in that board to see how we can get the primary health care working because that is the level that is close to our people at the grassroot. I do receive calls from parents that when they go to the primary health care they don't see our staffs so we have come up with something called ODK and that is a tool we use to get statistics of data using the GPS. In our meeting, I told them to come up on air to announce to every community where we have facilities that if they go to any of our facilities and they do not see any of our staff there, number will be made available to call and inform us because government is paying this people to be there in the facility. So we want the community to police this people for us, we can be there, I can't be there every day, so when you go to your community and you don't see anybody numbers are made available call those numbers and report this cases to us so we know what to do also when we held our meeting, we said we are going to develop this ODK using a GPS system with this software, you are going to take attendance every day and now if you are not in that location, you can not take the attendance because GPS will tell us the location you are and so with that in the next few weeks or let say give or take six months we will get all of this things to all our facilities where our staff will be able to take attendance from those facilities and so if you are not in the location at the particular time, we will have it in our record and that we will use to develop our vouchers. By the special grace of God, we are going to get our people to work and then the people at the grassroot will begin to benefit from these facilities that is in their neighborhood and that will help to save alot of lives and improve our lives expectancy.
Schools have re-opened in the state. While adults seem to have managed the COVID-19 crisis quite well while still going about their daily routines, children have been mostly at home enjoying some sort of isolation. Should we be worried about the safety of our children now that schools have resumed and they are out of isolation? What are the COVID-19 protocols and remedial measures put in place by your ministry and the COVID-19 Task Force to ensure there is no outbreak of the virus in the schools? Give us more insight into the Safe School re-opening protocols?
We have done quite a lot on that before now, am a public health physician and we try to prevent a disease before it even arises and so we have done a lot of work on that area before the ministry advice the Governor that schools can be re-open. Currently I will take you over a brief history Why the COVID situation did not hit us in Africa the way they expected it, you see, our children a lot of them take a lot of vaccines and immunization and so we are immured to most this diseases and the children are even having a stronger immunity then we as adults because they take most of the vaccines over this years and not because they are at home, than they are not healthy as we that go about is. By the special grace of God, we have put a lot in place concerning that because during the COVID period, a lot of school teachers and care givers where trained, they under go series of training for about three to four weeks on how to identify most of these symptoms and some facilities are made available to all of these schools both government and private schools and you asked if any case arises do we have the ability to fight this disease? and I will say yes, because before the day I was sworn in, His Excellency Governor commissioned the molecular laboratory and that is the basic rate limiting step in trying to combat this virus. Now hitherto in Bayelsa State we take our sample to far Edo State and you see how people travel on the road day in, day out trying to get sample and then the results and that was so cumbersome and so stressful for our state and I want to appreciate His Excellency Senator Douye Diri for the great fit in sitting up the molecular laboratory for us here in Bayelsa State and from that time we have tested over a one thousand samples and had about ten positive cases but currently we don't have any active cases in Bayelsa State our isolation center we don't have anybody and so we are doing very well but that doesn't mean we will not keep up our pace, in next few weeks we are increasing the level of our advocacy, sample collection and testing to ensure that we ever we peck we quickly isolate.
Bayelsa seems to have shaken off the COVID-19 scare and now we are enjoying a lot of relaxation in the COVID-19 protocols. The talk around town is that the application of trado-medicine has silenced the raging pandemic. Are we really safe or is it a false sense of security? If trado-medicine is effective what is the official position of government on trado-medicine practice?
You see over the years, we at the Federal Ministry of Health, there is a department that was sit up to engage the trado-medical practitioners where they have rooms for most of their medications that will cure of ailment in this part of the world. You need to give a listening ear to the people and all scientifically you have to prove that what they have will cure most ailment and by the special grace of God, they are welcome into the Ministry of Health and that goes down to various states and most of their herbs are put under check by the NAFDAC and if they are safe for human consumption, they are allowed into the public domain and so in Bayelsa State we cannot over emphasis that whatever is in the state, we also go and check with the NAFDAC people if it is not license and label by the NAFDAC, we don't allow that to exist. So have the trado-medical people, I know some of them will do domestic medication, we don't go out to those people to ascertain the level of toxicity of most of these trado-medical drugs. But by the special grace of God, we are safe in Bayelsa State because we have attend what we call health immunity against Covid-19 but not scientifically proven but I know that we have attend a health immunity where we will not be able to have infection but if there is any need or there is even infection of the COVID-19 cases, we will able to contain that. But that doesn't mean we will not obey the COVID-19 protocols.
For primary health care to be effective, then General Hospitals in local government areas and health centers across the state must be very functional. How is your ministry going to ensure effective service is available for the masses in the General Hospitals and health centers?
Now in the area of drugs, most of these facilities are enrolled into the Bayelsa State health insurance scheme, now in the health insurance scheme there are capitations giving to those facilities in the area of drug now those capitations that are sent to those facilities there areas you have to provide drugs so we are creating a drug revolve programme, where drugs will be in those primary health care facilities and also the secondary and tertiary facilities and so with that, by the special grace of God, we will be able to ensure that at any given time you go to those primary health care and see either the nurse or the community health care essential worker you will be able to have drug to ensure that your ailment at that time is taken care of. But however, if they are unable to attend to any of your need, you will be referred to a higher facility around you and secondary we are trying to ensure that most of this facilities that need to be renovated, we will certainly renovate them and areas the Governor has given me a matching order, areas we need to build new primary health care facilities, we will build for the communities that needs them and in the next few weeks, you will see government swing into action by renovating or build most of this facilities and also complete some of them. And on the secondary health facility, over the years we discussed on the first of September as health care Commissioners of health forum kin Nigeria, we held a meeting in Abuja with the minister of health and the senate committee on health and most of the top government in Nigeria we discussed why our secondary health care is dying off in this country, and we try to proffer a solution on way to go and by the special grace of God, we will step down here in Bayelsa State and I have discussed with His Excellency after that meeting that this is what we are trying to do and what are we trying to do? We have neglected the secondary health care facilities. In Bayelsa State we have 36 secondary health care facilities. Now when I was young as a young boy in Yenagoa, there is what we call a flying doctor scheme where you see specialist from abroad from Port Harcourt which was the headquarters of Rivers State, they will come on a specific date to save lives. This helps to improve the participation in those facilities. Now because our secondary health care facilities across the federation has be abandoned, people no longer go to those facilities cases that will be handled in the secondary health facilities you will be seeing them in the tertiary level which is supposed to be. Secondly, we will be able to rejuvenate this fly doctors' scheme of which over the federation we have been discussing. Now the government will not have fund to be able to pay this doctor in the Tertiary health care facilities both federal and state and so we will be able to provide them with a lot stipends for their transportation and all so they can be able to go to those rural communities where we have the secondary health facilities and give the communities date that various doctors will come and this will create an awareness in those environments and when the people know that so specialties are coming, they will have confidence in those facilities and this will generate a little revenue for those facilities and believe you me, it is easier to refer the doctor than referring a patient.
Most doctors in government hospitals seem to have a carefree attitude towards performing their duties but are more serious in the private hospitals they do private practice. How do you intend addressing this age long malady in the health sector?
Bayelsans I want to assure you that the attitude of my colleagues will improve. I held a meeting with them to stop them from doing two weeks in, two weeks out in the health care facilities and it is quite embarrassing and worrisome to me especially the attitude of wanting to spend more time in your private facility and ignoring the government facility suffers. I talked with them and believe me, things will change.